With the Los Angeles "winter" behind us, it's time to put our gardening hats back on and plan for spring!   Whether you are preparing your yearly vegetable bed or plan to add some colorful new blooms to your yard, we have a couple of tips to help your garden flourish.
Our So Cal climate in the spring months of March, April, and May typically bring in more sunshine and heat than the typical moderate spring temperatures.  With these conditions in mind, we shift our focus to more sun and heat loving plants. And this year's dry winter has us re-adjusting our mindsets back to more drought tolerant shrubs that need less water. 
March is the ideal time to jumpstart your vegetable garden patch.  Tomatoes have always been, and remain a top pick for Angelenos. The reason?   This tasty vegetable thrives in heat and direct sun, and our warm weather helps it to flourish.   Growing tomatoes in Southern California is easier than you might think, a job even a novice gardener can take on without much effort!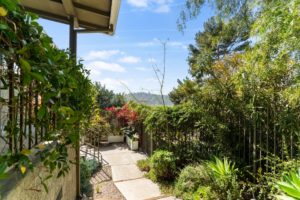 A few tips to assure a bountiful harvest:
TRIM. Before transplanting your plant to soil, trim off all but the top three branches of the tomato plant. 
SUN. Choose a spot in your garden that will get the maximum hours of sun throughout the day.  This is crucial to the success of the development of your tomatoes!
WATER. Tomato plants need to be watered deeply to the roots. Water your plants when the soil gets dry–if it's very hot out, this could mean watering every day. 
FEED.  Choose good potting soil designed for vegetables if planting in pots.  If planting in the ground, mix in a bag of compost to your soil. 
PRUNE.  Carefully cut out branches that don't have flower or fruit in order to redirect the plant's energy to the branches that are bearing fruit. 
HARVEST.  Pick your fruit as soon as you see change in color from green to streaks of red, orange, or yellow. Allow the tomato to continue to ripe at room temperature in your kitchen!
While tomatoes remain a favorite choice for the urban farmer, other popular heat loving veggies include peppers, zucchini, eggplants, and string bean!
March also marks the time of year when you can start adding some color back to your garden!  Low rainfall this year means high water conservation. All plants need water to survive, but consider these drought tolerant favorites that will not only require less water, but will also provide gorgeous colorful blooms. 
Bougainvillea is a champion in tolerating the drought.  To boot, this thorny shrub is fast growing, low maintenance, and comes in a variety of shades and colors from pinks to purples, to yellow and white and more in between!
Similarly, lantana can also provide a vibrant burst of colors to your spring garden.  They are hardy, low maintenance and produce abundant growth and blooms spring through fall.  Lantana shrubs produce beautiful clusters of flowers in a large range of colors of reds, yellows, purples, pinks and white.
Not only does lavender add beautiful purple hues to your garden, they also cast a wonderfully soothing fragrance.  This ultra dependable plant is sun-loving, low maintenance, easy to grow, and will complement any LA garden.