Homes for Sale in Highland Park
Highland Park is the cultural center of North East Los Angeles. A neighborhood rich in artistry and diversity, it attracts creatives and families alike.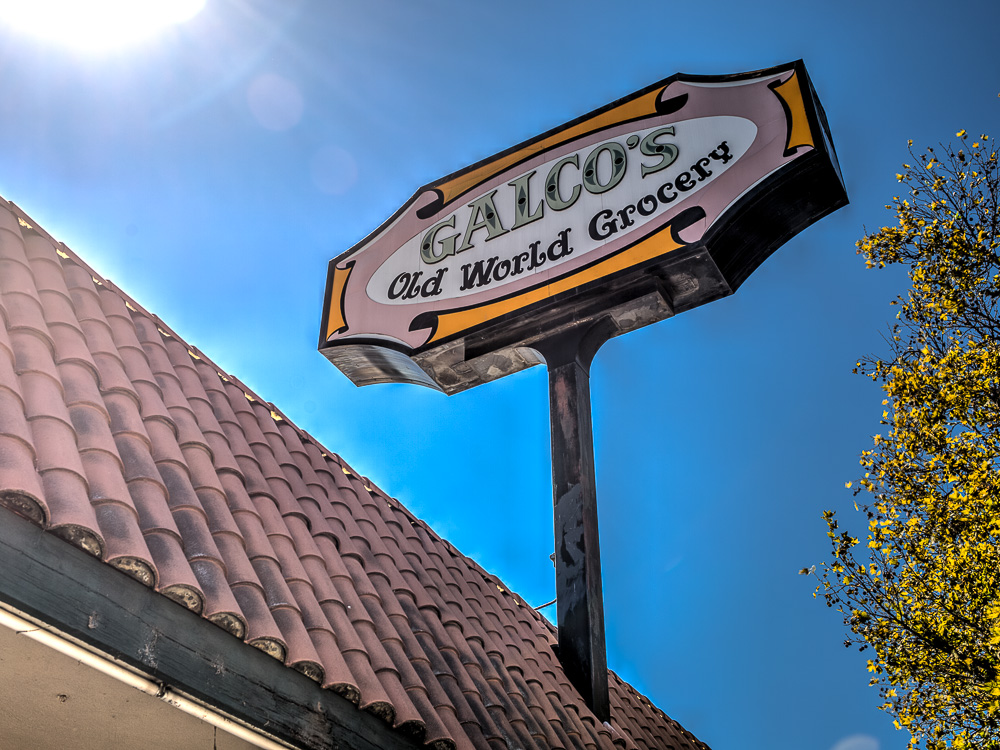 Beginning as farm and herding land in the late 1800's, the Highland Park tract was established in 1886, and later annexed by the city of Los Angeles in 1895. The early part of the 20th century saw  Highland Park flourish as a home for artists and intellectuals who led the Arts and Crafts movement and built many of the architecturally significant homes and buildings found in the community. During the latter half of the century, Highland Park became home to many Latino families, who brought new cultural perspectives to the community and sparked dialogue and action around fighting discrimination and advancing civil rights. 
Highland Park is home to established families that have lived here for a century, passing their homes through the generations, as well as young couples looking to settle down in a family-friendly neighborhood with great schools. The community has a diverse collection of historic homes, with many designated as historic monuments by the Los Angeles' Cultural Heritage Commission, which make up the Highland Park Historic Preservation Overlay Zone. Architectural styles from the late 1880s to the 1960s, along with some newer construction, is represented in the area, including Queen Anne Victorian, Art and Crafts, Mission and Tudor Revival, and Mid Century Modern.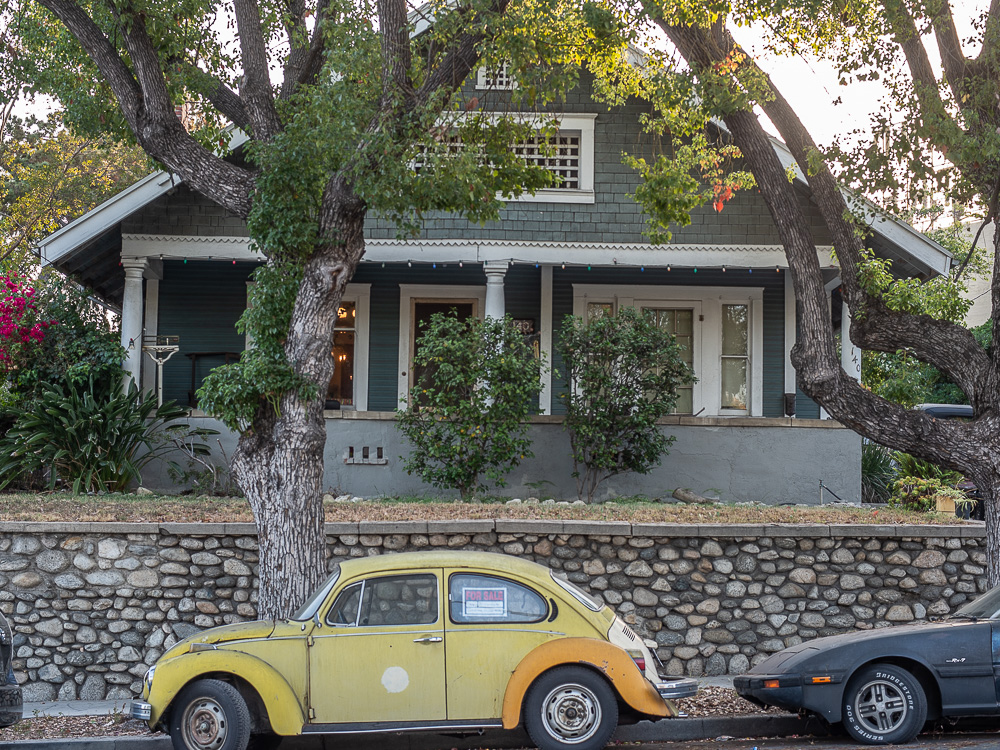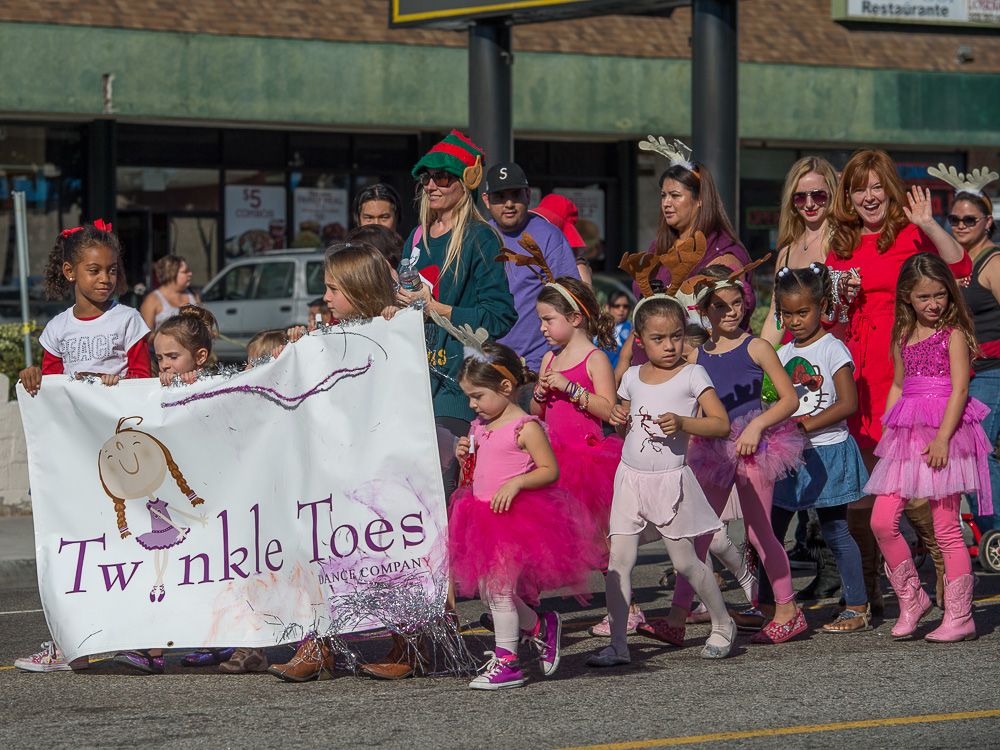 Recently, there has been a high influx of young families hoping to secure a spot at Aldama Elementary, which has established itself as a dual language school, and has a very active parent participation. Luther Burbank Middle School is home to the Arts and Tech and Police Academy Magnets, while Benjamin Franklin Senior High School has a STEM Academy and Dual Language Academy Magnet as well as a School for Advanced Studies program. Franklin has been on the radar as a school to watch, winning several recent awards and distinctions.  
Highland Park has been an artistic and cultural center since its beginning. It has dozens of eclectic galleries, which showcase art, music and performances. Galleries and venues are spread throughout the neighborhood and include notable spots such as Chicken Boy, Odd Ark.LA, Show Boat, and MorYork, as well as the long-standing Judson Stained Glass Studio, Southwest Museum and Charles Lummis House. During the well attended "Second Saturday" of each month, which brings visitors and art enthusiasts from across Los Angeles, you will find food vendors, street musicians and venues open on both York Boulevard and Figueroa Street.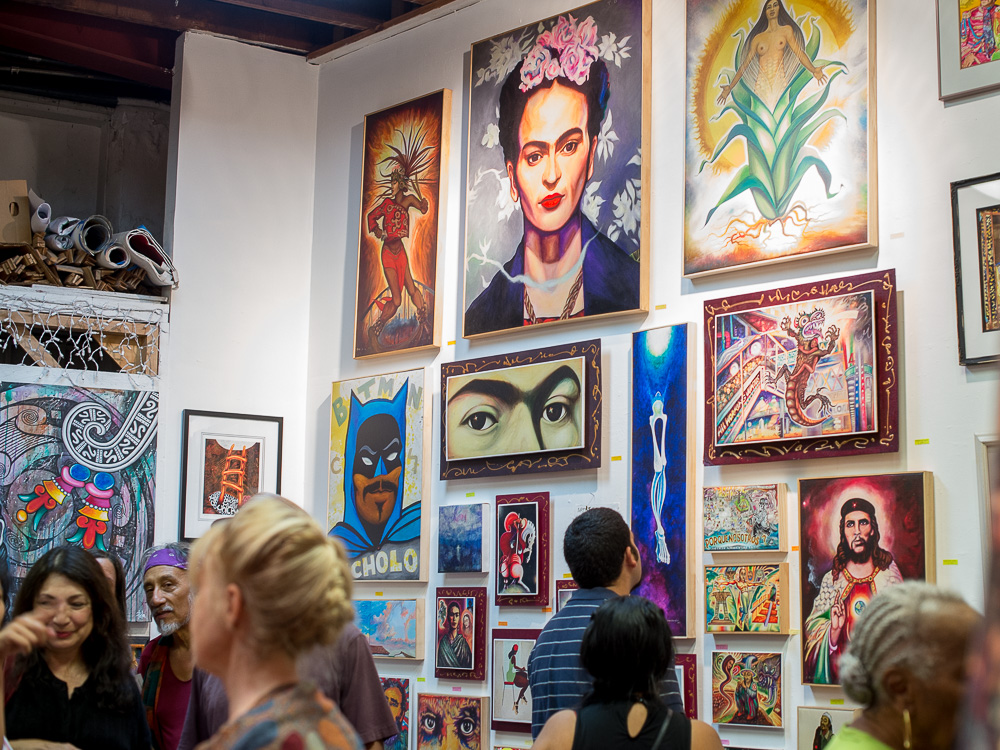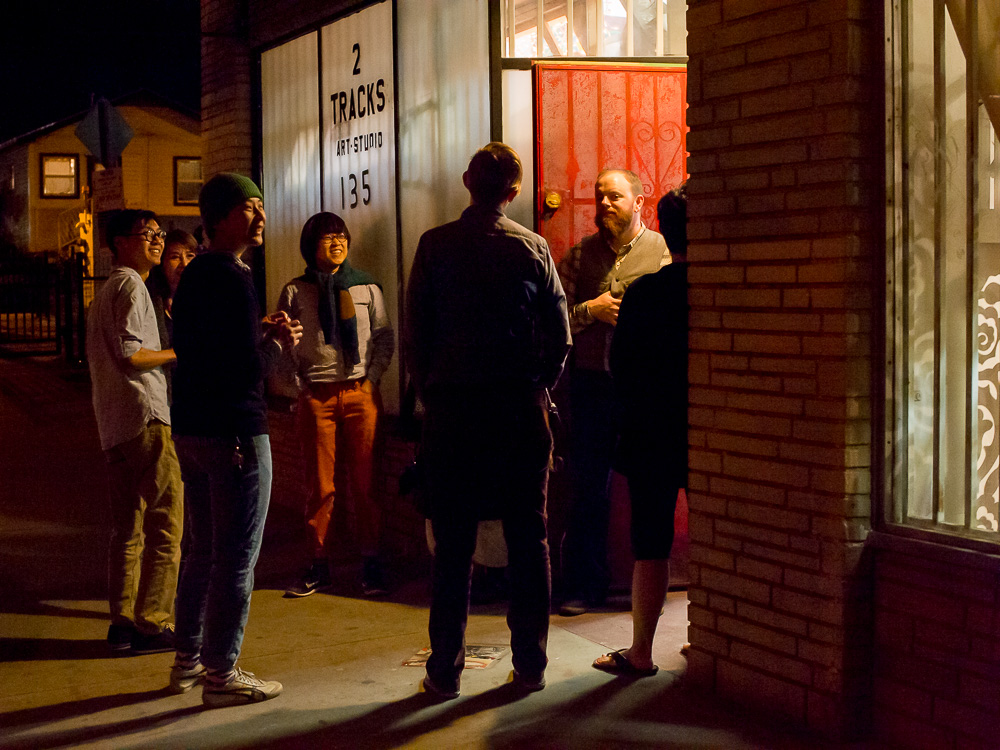 Highland Park has so many great places! You could spend an entire day hopping from clothing shops (both vintage and new), to bookstores, to specialty grocers, with coffee, breakfast, lunch, dinner and drinks in between. Add a stop over at the wonderful York Blvd Park so the kids can play, or treat yourself to handcrafted ice cream to top-off your day! York Boulevard and Figueroa Street serve as the main thoroughfares of this walkable community, and are where you will find many of the neighborhood's best offerings.
Here are a few of our favorites
The Bob Barker Marionette Theater is for young and old alike! Bob started his puppet shows in the early 1930's. The puppets used are the same puppets (of likeness thereof) that have been showcased in the marionette shows for almost 90 years. The theater moved in 2019 from its old home in Echo Park to its new location on York Blvd, which was originally a Vaudeville Theater. 
Abloć Café, the quintessential cycling-café, where cyclists from near and far make it their first or last stop on their journey. Delicious food and wonderful coffee as well as some great swag. Owned by the lovely Kjeld and Jenny!
Dotter Store, the one-stop for California, Big Sur-vibed clothing as well as an amazing kids collection of clothing, toys and books. It's the first and last stop for a unique lifestyle gift for just about anyone on your list.
The balmy nights in Los Angeles means a stop at Scoops. It is some of the best artisan ice cream we have ever tasted! Flavors such as Brown Bread - caramel base with the traditional brown bread candied grape nuts and caramel drizzle - are to drool for! They serve seasonal flavors, some created with oat milk. You'll ALWAYS find this place brimming with families whether it's raining or 103 degrees outside! 
Check out Donut Friend for specialty donuts you'll only find here! Creative flavors like Banana Kill, a raised donut filled with bananas, peanut butter, some honey-esque gooey, and topped with powdered sugar, and Chocolate from the Crypt, a chocolate cake donut topped with chocolate glaze, cayenne pepper, cinnamon and chocolate shavings, are just the start of their extensive and ever-changing donut menu. 
Rosie Bunny Bean is a pet store that sells a wide array of great pet food, supplies and gifts for your best friends! They also host animal adoptions. The owners Michael and Jillian as well as their staff are super friendly and knowledgeable!
Joy on York, an offering from the owners of Pine and Crane in Silver Lake, uses simple, healthy, ingredients to serve inspired Taiwanese street food. Get there early, as lines form soon after it opens its doors on weekends and holidays. We love this place for friend meet ups or a pre-movie date night.
Cafe Jane is housed in a cute Craftsman home, lending to its warm environment for a wonderful brunch and lunch!
A stroll down York Blvd would not be complete without a stop into Galco's Old World Grocery. The soda pop stop, established in 1955, specializes in vintage sodas, candies and a really fine hoagie! It even inspired a visit from Huel Howser!!
CookBook LA is a Gourmet grocery store stocking sustainably raised meats, and the most ethically and holistically farmed produce in Southern California. Other items include line-caught fish, artisan cheeses and charcuterie, along with amazing wild-fermented breads. One of our go-to lunch time stops is their wonderful deli with freshly-made sandwiches and salads. If you're lucky, they may just have some of their Harissa Chicken out.
Established in 1927, Highland Park Bowl originated during the midst of prohibition. The original building housed numerous doctors' offices, a pharmacy, a music store and recreation space. The building has been fully restored back to its original facade and interior, with refurbished lanes. It's the perfect spot for a night out with friends!
Freenote Cloth offers American made classic, iconic men's clothing. The most impressive aspect is their treatment of craft denim as if it were the only thing they do. Check them out for an updated closet revamp!
Civil Coffee offers great coffee from various roasters in the form of espresso and filter brews, and a delightful breakfast and lunch menu. You must try the breakfast burrito or the homemade poptart.
Sonomama has curated a selection of wares that celebrate the art and beauty of ritual, energy, and natural elements using a minimal and modern approach to the Wabi Sabi philosophy. Perfect for small gifts or decorating a curated space for yourself.
Kitchen Mouse is the real deal when it comes to healthy restaurants - it's generally gluten-free and there's plenty of tempeh on the menu, but most importantly the food is delicious! The vegan cheese-topped chilaquiles are excellent, and you won't even miss the real dairy. Although you should probably still add the eggs.
The Highland Park Theatre was opened on March 5, 1925. By June 1938 it was operated by Fox West Coast Theatres. It shows first-run movies at a great price!
Wild Terra is a community apothecary, stocking a large selection of bulk organic, biodynamic, and wildcrafted medicinal herbs, tea, and spices. Whether you are a budding herbalist, experienced chef, or curious tea drinker, you are sure to find something to peak your interest here. 
Nature's Perfection is our own neighborhood Plant Whisperer and our favorite go-to for all of our house plants, from our thriving Fiddle Leaf Fig to our Jewish Ivy. This is a family owned business, and Olie is an expert on succulents and tropical greenery and will show you exactly how to love on your new baby. They have a nice selection of pots and all are very reasonably priced.
Whether you're looking for a whimsical starter home walkable to the shops and cafes, or a higher-end escape up in the hills, Highland Park has something for you! 900-1400 square foot bungalows with 2 bedrooms and 1-2 baths begin in the $800,000-$1,100,000 range. Homes that have been updated or are a quick walk to York or Figueroa will garnish the highest starting price in this sellers market. Mid-range to higher-end homes begin around $1,100,000 and can go up to approximately $1.6 million. These homes have 3-4 bedrooms and 2-3 baths, and range from 1,500 to 2,400 square feet. They are generally restored or modernized Craftsman homes, Spanish Homes, Mid-Century Moderns, or new construction, and are found up in the hills with radiant views. If you treasure this eclectic and creative neighborhood like we do and are looking to buy or sell a home, drop us a line! We'd love to talk more!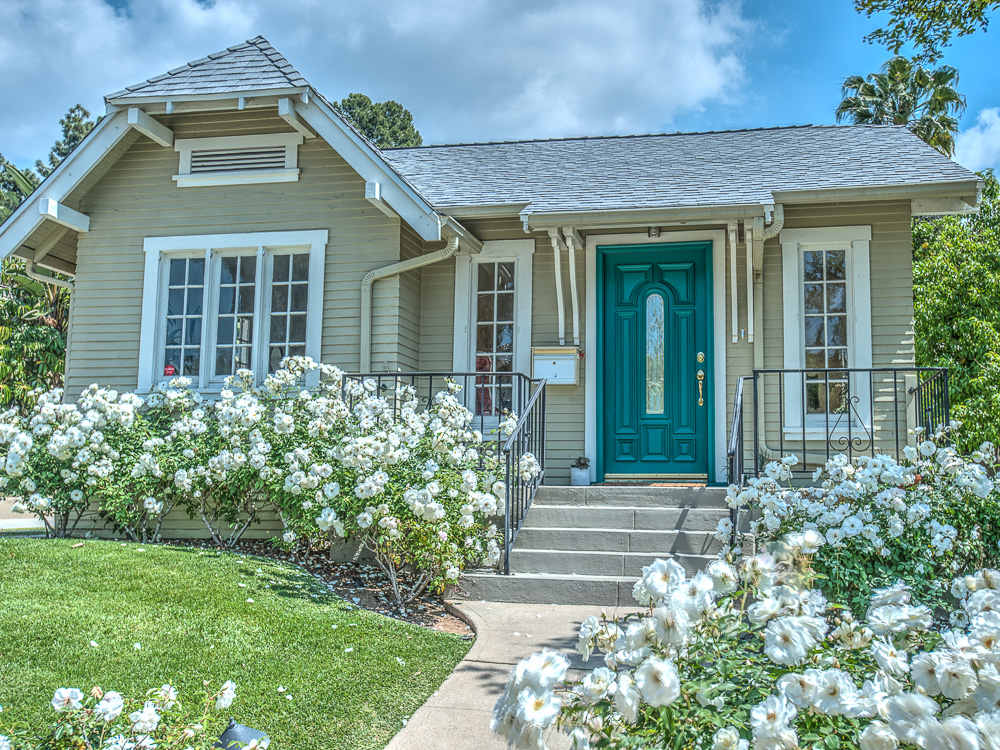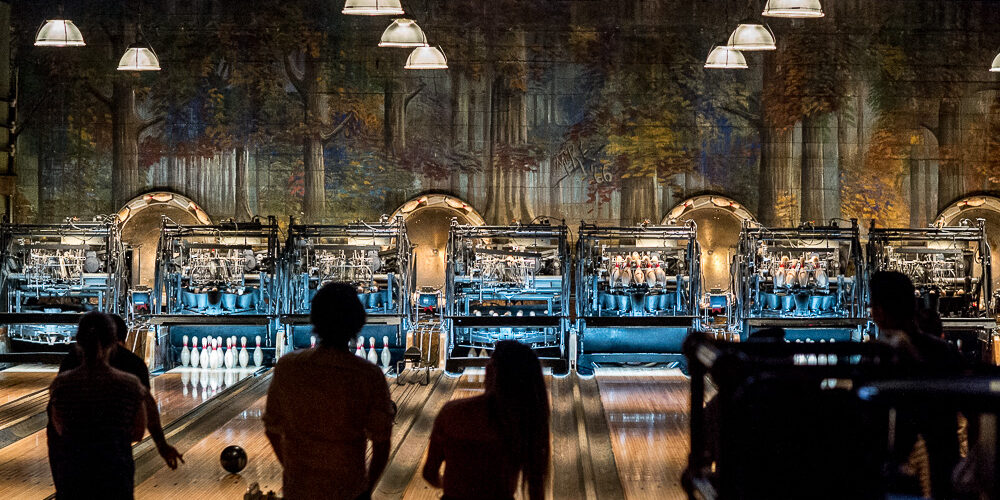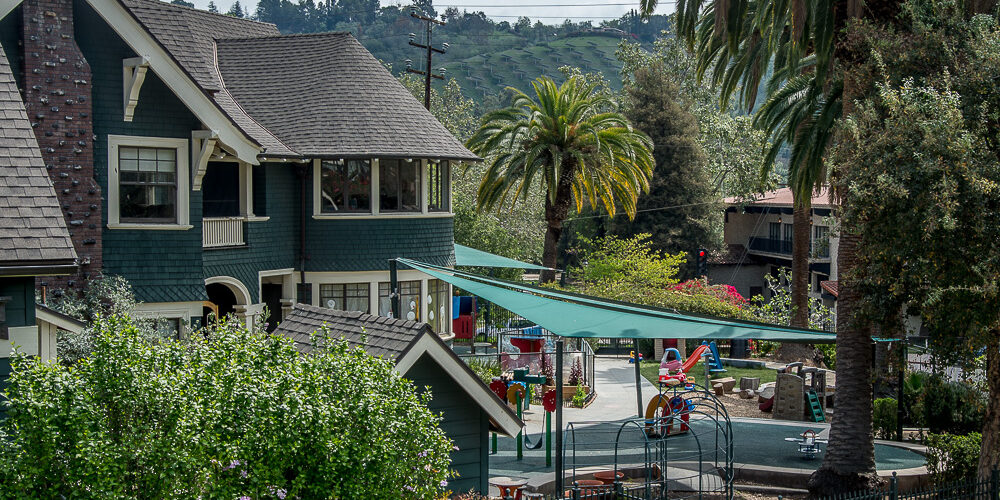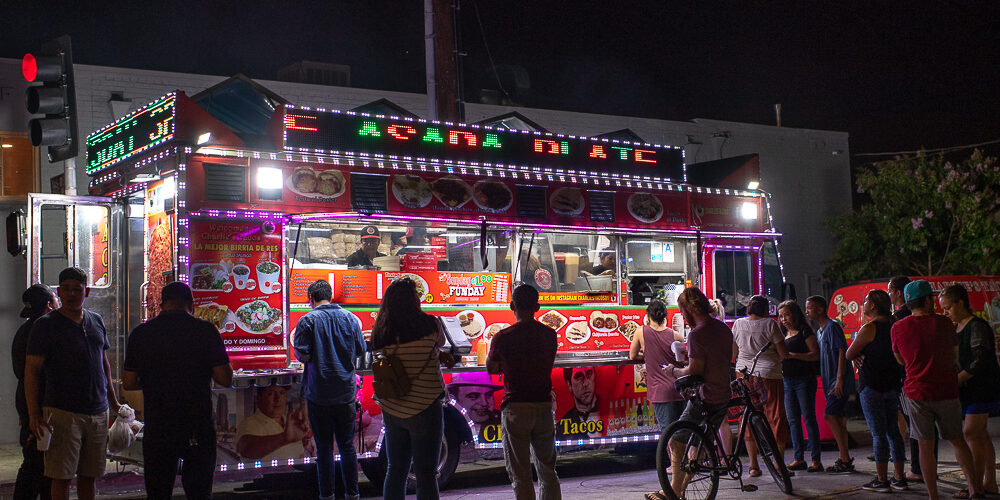 17 minutes to Downtown LA
30 minutes to Santa Monica