–  DESIGN –
Come on Barbie let's go…decorate!
There's no doubt that Barbie has been taking over the media the past month. There's even a Barbie themed Airbnb (hosted by Ken) that you can enjoy in Malibu with panoramic views. Starting on July 17th, you can go to Airbnb.com to take your chance at one of the bookings.
Would you stay in Barbie's mansion?
We wanted to dive into the Barbie theme this week and show you how you can decorate like you live in Barbie's Dreamhouse.
A glimpse into Barbie's Dreamhouse:
Barbie Dreamhome lookalikes for your home:
Although painting your home pink might be outside of your comfort zone, you can always utilize Barbie themed colors, prints, and style throughout your home.
Ruggable now offers various Barbie themed rugs. Add some color without the hassle.
Utilize some Barbie colored paint and decorate a room. This one is GREAT for kids that love Barbie. Transform a bathroom into a Barbie bathroom or a playroom into a Barbie dreamland with some paint and pink decor accessories.
When it comes to design, utilizing fun styles and patterns always creates a unique space. Even if Barbie isn't your style (we probably wouldn't paint our house pink…you're welcome Terry…) We loved getting to see the Barbie Dreamhouse come to life in the airbnb and thought it'd be fun to share with you all.
Want more Barbie fun? Check out the World of Barbie in Santa Monica.
–  SUMMERTIME & INDEPENDENCE DAY –
Agent Contribution: Rachael Reiser, L34 Group Partner Agent
Goodbye June gloom, and hello sunny July!
School is out and the nights are longer, and there's no better time to be out and about enjoying summer in Los Angeles.
My favorite summertime activity is hosting friends and family gatherings in our Atwater Village backyard. My husband, Chris is the ultimate grill master, while I take over appetizers and side dishes. One of my go-to favorites on a hot day is homemade gazpacho, which is a refreshing chilled vegetable soup widely enjoyed in Spain and Portugal. This is a great dish to make a day ahead as the flavors really come together.
Rachael's Gazpacho Recipe:
Yield: 8-12 servings
Ingredients
-3 small English cucumbers or 1 large (peeled & cut in chunks)
-Garlic (1-2 cloves or more depending on taste preference)
-2-lbs Ripe tomatoes (Cored & cubed)
-Red Onion (small) cut in chunks
-Bell pepper (Red, yellow and/or orange) cored & Cubed
-2-teaspoons sherry or red wine vinegar
-1/3 Cup extra virgin olive oil + extra to drizzle on top
-Salt & pepper to taste
To Garnish:
Ripe avocado
Lemon zest
Crème Fresh
Fresh basil leaves
Preparation:
1) Combine cucumbers, tomatoes, pepper, onion and garlic in a blender and puree on high
until smooth.
2) Add vinegar and 2-tsp salt and drizzle in olive oil while motor is running. The mixture
should become smooth and creamy. Season with salt and pepper to your preference.
3) Chill in refrigerator for several hours before serving.
4) Serve in small bowls or fancy cups and garnish with ripe avocado, Crème Fresh, lemon
zest and fresh basil leaves. Bon Appétit!
Happy (early) Independence Day!
Here's some notable events in July:
July 4th
This year's AmericaFest at the Rose Bowl has been canceled, but the highly
anticipated LAFC Vs. LA Galaxy season opener kicks off. Find out more here.
There's a number of great firework destinations, but one that stands out is the Hollywood
Bowl who is also featuring the Beach Boys along with the spectacular firework display. This is certainly an event not to miss!
Other July Events
Nothing screams summertime in L.A. more than catching a baseball game at Dodgers Stadium.
Save the date for Friends of LA River- FoLAR who are hosting the annual River Fest on Sunday, July 23rd at LA State Historic Park. For more information and tickets at this link.
L34 Group wishes everyone a wonderful kickoff to their summer, and we look forward to
seeing you at local events, open houses, and our favorite local coffee shops and eateries together.
– LOVE WORDS –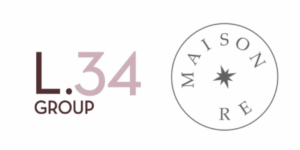 We love our clients and they love us….
❝As my wife and I were looking to buy a house in NELA over the past 2 years, we've kept an eye on L34 Group for listings. So, when we decided to get an expert on the area, it made obvious sense to reach out to them to be our agent. To say we were luckily matched with Shannon is an understatement. Many of our friends and family had recently been through the home-buying process and none were completely satisfied with their agents, so we were planning on being extra critical, but that didn't matter. As we went from home to home, Shannon would let us enter, and talk to the seller's broker while we explored the house. Even while we would look at basements and different rooms, Shannon could teach us about wiring, copper piping, and know when things had or hadn't been renovated. If you just want a broker that is there to be good at negotiating, look elsewhere. If you just want a broker to know a lot about potential issues in a house, look elsewhere. If you want a broker to just be a good human and nothing else, look elsewhere. If you want someone who has it all and even more – Shannon is the one. Thanks Shannon for everything you did for us!❞
-Ryan LT, Long Beach home buyer
Coming Soon
6239 Crestwood Way, Highland Park, 90042
Modern 3-story w/ 2 primary en-suites
3 bd + 3 ba + flex space, approx 2200 sq ft, built in 1981, 4629 sq ft lot
Offered at $1,299,000
www.6239CrestwoodWay.com
4569 Glenalbyn Dr, Mount Washington, 90065
Mountainside cabin w/ meandering pathways and gardens
1 bd + 1 ba, approx 800 sq ft, built in 1914, 27269 sq ft lot
Offered at $899,000
www.4569Glenalbyn.com
201 S Avenue 63, Highland Park, 90042
Spanish style, two story, tiered gardens
4 bd + 2 ba, approx 2400 sq ft, built in 1928, 3727 sq ft lot
Offered at $1,195,000
www.201Avenue63.com 
Just Sold
911 Crestwood Terrace, Highland Park, 90042
Secluded Garden Oasis
2 bd + 2 ba, 868 sq ft, wood floors, det garage, 4998 sq ft lot
SOLD for $1,190,000
$201,000 OVER ASKING
www.911Crestwood.com 
In Escrow
1051 N Avenue 63, Highland Park, 90042
Garvanza chic modern oasis
3 bd + 2 ba, 1504 sq ft, built in 1950, 7581 sq ft lot
List Price $1,149,000
www.1051Avenue63.com

Leslie J. Black, Fairway Independent Mortgage Corporation
Branch Manager | Mortgage Advisor | NMLS #1111536
C: 562.322.0836 | lblack@fairwaymc.com
We would love to meet with you, whether you're considering selling
your home, or looking to purchase a home, please reach out to get the conversation started!
Information always updated and available on www.L34Group.com