–  DESIGN –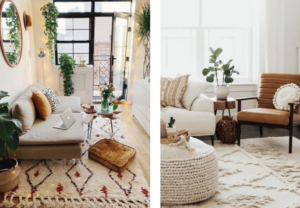 This time between winter and spring in Los Angeles is here, and though we're waiting for our true SoCal weather to return, a rug is always in style. Rugs are a great way to add a touch of flair; eclectic options, sustainable material plus texture are all options available to you, whatever style you choose.
Connect one room to another with a runner rug, or use it to help the flow of your home. A rug can also add warmth to a room that can be needed during these in-between the seasons months. Area rugs can be the star of the room, or they can be more laid back. Try using an area rug as a simple backdrop for a special piece of furniture or accent piece.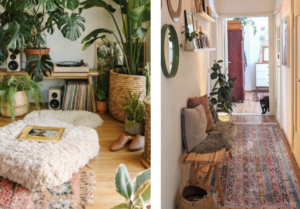 – LET'S TALK TACOS –
Agent Contribution by Francine Biton, L34 Group Partner Agent

Villa's Tacos Los Angeles brings in the crowd, and you will often find a line at their pop-up stand just outside of Block Party on York Blvd. Victor Villa, a first generation Mexican-American and a Highland Park local, started his business and dream in 2018 at his grandmother's home in HLP.

The back to back winner of Taco Madness in 2022, Victor received a grant for $100,000 from Estrella Jalisco to "vive tu estrella". And four years after opening the stand in front of grandma's house, we are thrilled to see them opening their first brick and mortar at 1215 N Avenue 50, Los Angeles 90042 the first weekend of February 2023 (stay tuned on their instagram for more info) We're super excited because it's only a 3 block walk from our office, yummy!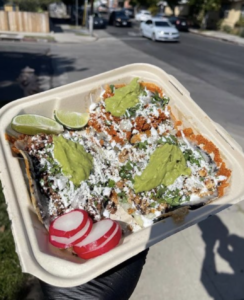 – COAT & BLANKET DRIVE –

This has been a chilly and rainy Winter, and many are so much less fortunate than us. So we're rounding up coats and blankets for donation in partnership with Bridge Thrift. If you have a spare, new, or gently used blanket and/or coat and would like to donate, please email us, and we'll swing by to pick the item(s) up at your convenience. Easy!
We request donations be made available by February 14th, 2023.
– LOVE WORDS –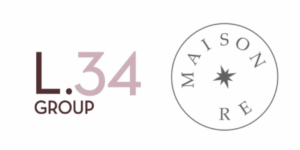 We love our clients and they love us….


❝We have had two transactions with L34, one as seller and the other as buyer. Everything went flawlessly. That is rare in real estate. That doesn't mean things didn't come up, because they did, but L34 went above and beyond to take care of everything. We were in the hands of professionals, and as a result, the experience was positive, and as stress-free as home buying and selling can be. Plus, I love that they are so dialed into the community and seem to know everyone, know the right vendors, and can give really clear guidance each step of the way. Do not hesitate to use them if you need someone in Northeast LA, Pasadena, Altadena, or surrounding areas. We love the team! ❞
– Bristol P., Highland Park home seller / Altadena home buyer
On The Market
 1411 Wildwood Drive, Eagle Rock, 90041

3ba + 2ba, plus office and flex space, 1661 sq ft, built in 1964, 9703 sq ft lot
List Price $1,049,000
MLS # 23-235016
4167 + 4169 Jasmine Avenue, Culver City, 90232

4bd + 3ba, Duplex, 1604 sq ft taped, 5773 sq ft lot, built in 1940
Both units are currently – and will be delivered – vacant!
MLS # 23-232701
List Price $1,675,000