–  DESIGN –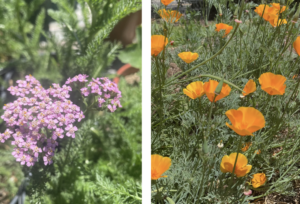 Spring is upon us soon, pruning and planting season has commenced. More and more Californians are choosing to use native plants in their gardens. Why? There's more to it than water
savings and even habitat value –it's about restoring our uniquely
beautiful California look and creating a sense of place in our communities!
Our favorite spots to purchase plants are Plant-Material.com, located in Glassell Park as well as Altadena. They are a wonderful resource for all things California native, as well, as Protea (which are actually from South Africa but do wonderfully in our climate and soil). And, the Theodore Payne Foundation, located in our backyard of Sun Valley. We love to visit and take classes as well as volunteer with this educational foundation.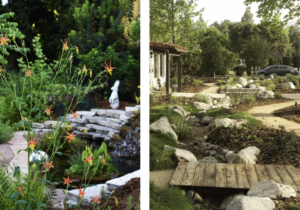 – BLACK HISTORY IS LA –
Agent Contribution by Francine Biton, L34 Group Partner Agent
Contributed by Catherine Stephens,
L34 Group Partner Agent & Operations Manager
Angelenos of African descent have played a central role in L.A.'s diverse history since 44 pobladores moved to the region in 1781 (when the city was founded), more than half of whom were of African and mixed-race ancestry… tens of thousands of African Americans migrated to California within the next 150 years, breaking barriers, purchasing land, opening businesses, building cultural institutions and engaging in civic affairs across the City. We came across this interactive map, which highlights the City's strong African American history. While the list is not exhaustive of all important places, it focuses on those that are publicly-owned, designated by the City as Historic-Cultural Monuments or otherwise recognized as significant to the development of L.A.'s Black community.
We would be negligent to not recognize every day, in every way, the significance that African Americans, in particular, have played in the creation, and the continued expansion, of the City that is Los Angeles.
And there are many ways to acknowledge the accomplishments of African-Americans in the United States, and celebrating the heritage and achievements of Black Americans is something that doesn't need to be – nor should it be – limited to just one month, especially here in Los Angeles. From libraries to museums, film and arts festivals to parades, to educational centers, retail establishments, restaurants, parks and exhibits throughout the city, there's a wealth of inspiring, engaging and enlightening events and venues to visit to learn, participate, engage and share.
Still perfect weather for spending time with a good book. Books feed us in so many ways, and here are some choices of ones that also stimulate our appreciation of Black History, Black stories, Black perspectives: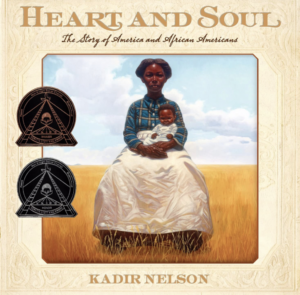 "Heart & Soul" by Kadir Nelson 
The story of America and African Americans is a story of hope and inspiration and unwavering courage. But it is also the story of injustice; of a country divided by law, education, and wealth; of a people whose struggles and achievements helped define their country. Kadir N
elson, one of this generation's most accomplished, award-winning artists, has created an epic yet intimate introduction to the history of America and African Americans, from colonial days through the civil rights movement. Watch Kadir describe his process of creating these stunning works of visual and written art.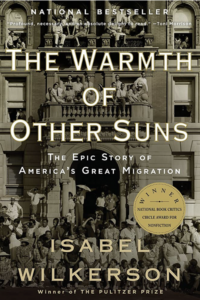 "The Warmth of Other Suns" by Isabel Wilkerson 
In this modern classic of narrative nonfiction, three young people set out on a perilous journey out of the Jim Crow South to the North and West in search of what the novelist Richard Wright called "the warmth of other suns". "Warmth" interweaves the
ir stories and those of others who made the journey with the larger forces and inner motivations that compelled them to seek refuge, and with the challenges they confronted upon arrival in the New World. Do yourself a favor, and watch Isabel's discussion of this topic of unparalleled significance.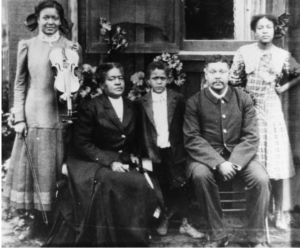 Virtually educate yourself on the diverse history of Los Angeles through the Shades of LA Photo Collection. You can also listen to the African American ALOUD podcast produced by the Library of Los Angeles. We love this episode "A Tribute to Wanda Coleman", that explores Coleman's poetry and music with topics of oppression and our authentic selves. A full list of virtual events for Black History Month can be found here. 
– AROUND TOWN –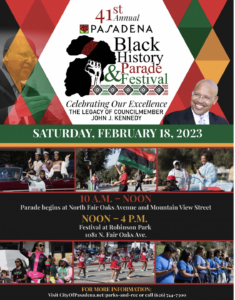 – LOVE WORDS –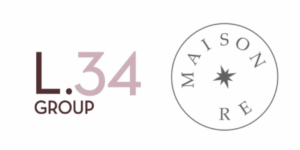 We love our clients and they love us….
❝I am so lucky to have found Rachael Reiser at L34 group! When I needed a new place to live and just couldn't face renting any more she helped me snag the perfect condo. I was someone who had very little idea what I was getting into and she was with me every step of the way! I don't think any property sells without multiple offers these days and she knew just what to do to make mine stand out without having to overbid. She also worked tirelessly to prepare me for such a momentous decision by reaching out to the HOA and even contractors regarding changes I might want to make to the place, getting me estimates and even new ideas that were spot on! In the end the process couldn't have been smoother and I am so grateful I had her on my side!❞
Samantha G., Pasadena condo buyer, Nov 2022
Coming Soon
14 Oak Knoll Gardens Dr, Pasadena, 91106
2 bd + 1 ba, 1136 sq ft, plus separate bonus space/ garage, built in 1921, 6217 sq ft lot
3913 Berenice Ave, Montecito Heights, 90031
2 bd + 2 ba, 1440 sq ft, plus sep entrance lower level bonus space,
built in 1909, 4799 sq ft lot
Under Contract
 1411 Wildwood Drive, Eagle Rock, 90041

3ba + 2ba, plus office and flex space, 1661 sq ft, built in 1964, 9703 sq ft lot
List Price $1,049,000
MLS # 23-235016
4167 + 4169 Jasmine Avenue, Culver City, 90232

4bd + 3ba, Duplex, 1604 sq ft taped, 5773 sq ft lot, built in 1940
Both units are currently – and will be delivered – vacant!
MLS # 23-232701
List Price $1,675,000

Leslie J. Black, Fairway Independent Mortgage Corporation
Branch Manager | Mortgage Advisor | NMLS #1111536
C: 562.322.0836 | lblack@fairwaymc.com
We would love to meet with you, whether you're considering selling
your home, or looking to purchase a home, please reach out to get the conversation started!
Information always updated and available on www.L34Group.com