–  GALLERY ART NIGHT –
BREATHE Art Exhibit, Featuring Paul Vroom
Saturday, August 5th from 6-9PM at L34 Group
BREATHE is a mediation on the importance of breath and the powerful ways we are
connected through the air we share on this planet. On an individual level, breath and
breathing sustain us physically. When we are intentional about it, as during meditation or
yoga, our breath helps to root us in the present. At the same time, the impact of climate
change-caused air pollution, including the apocalyptic forest fires, affects the health of
whole populations far beyond the immediate pollution source; we all breathe the same air
no matter where we live.
"The subject of this exhibition is very personal to me," explained Vroom. "My father is
currently in the late stages of idiopathic pulmonary fibrosis (IPF), an incurable lung disease
that caused the deaths of his mother and his two sisters. Their disease literally robbed them of their breath.
Vroom continued: "I hope viewers will find connection with the images, themselves, each
other, and if they are able, consider donating to the Pulmonary Fibrosis Foundation at
www.pulmonaryfibrosis.org".
Paul Vroom has been an actor, corporate presentations trainer, and addiction counselor, all
the while growing his photography skills. Vroom started his company, PV Photography LLC
this past January. He brings creativity, connection and compassion to his work as a visual
storyteller.
We are honored to welcome Paul for this exhibit and the opportunity to help increase awareness of IPF. To donate, please visit www.pulmonaryfibrosis.org.
–  INTRO TO LENITA –
 Agent Contribution: Terry Saltzman, L34 Group Team Leader

I would LOVE to introduce you to Deirdre and I's favorite local flower shop, Lenita By Grita. I stopped by last week to learn more about the shop and how it came to be. Check it out in the video below, and go buy some beautiful arrangements for your home this summer.
Lenita Flower Shop | Highland Park
5568 N Figueroa St, Los Angeles, CA 90042
lenitabygrita.com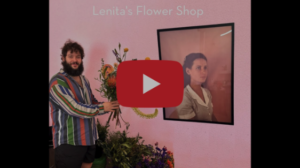 – LOVE WORDS –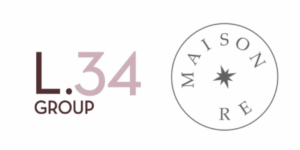 We love our clients and they love us….
❝After working with the team at L34 group all I can think about is 'how am I going to sell houses in geos they don't serve!' This team knows their stuff, their geo, culture, and how to make happy buyers, sellers, and a smooth transaction. I am completely satisfied with their work and am looking forward to doing it again in the future.❞
-Jamen K, Garvanza | Highland Park investor & seller 
On The Market
4569 Glenalbyn Dr, Mount Washington, 90065
Mountainside cabin w/ meandering pathways and gardens
1 bd + 1 ba, 700 sq ft approx, built in 1914. 27,269 sq ft lot!
Offered at $899,000
www.4569Glenalbyn.com

6239 Crestwood Way, Highland Park, 90042
Modern 3-story w/ 2 primary en-suites
3 bd + 4 ba, 2064 sq ft, built in 1981, 4629 sq ft lot
Offered at $1,299,000
www.6239CrestwoodWay.com

Coming Soon
3718 Cazador St, Glassell Park, 90065
Incredibly private! Ensuite primary w/ large front deck, detached garage
3 bd + 2 ba, 1030 sq ft, built in 1949, 5702 sq ft lot
Offered at $1,149,000
www.3718Cazador.com 
3727 Griffin Ave, Lincoln Heights, 90031
Large Craftsman w/ ADU
4 bd + 3 ba, 2368 sq ft, including attached lower level ADU, built in 1909, 7286 sq ft lot
Offered at $1,149,000
www.3727Griffin.com 
5924 Great Oak Circle, Highland Park, 90042
Charming Craftsman, tiered backyard with views
2 bd + 1 ba, 704 sq ft, plus bonus space w/ sep entrance, built in 1914, 5623 sq ft lot
Offered at $989,000
www.5924GreatOak.com 
201 S Avenue 63, Highland Park, 90042
Spanish style, two-story, tiered gardens w/ fruit trees
4 bd + 2 ba, 2218 sq ft, built in 1928, approx 3727 sq ft lot
Offered at $1,195,000
www.201Avenue63.com 
3040 Perlita Ave, Atwater, 90039
Contemporary Bungalow
3 bd + 2 ba, 1339 sq ft, built in 1948, 4800 sq ft lot, 2 car det garage
Offered at $1,095,000
www.3040Perlita.com 
4920 Meridian St, Highland Park, 90042
Spanish style, solar panels, sauna,
native landscaping, converted garage-studio
2 bd + 2 ba, 1247 sq ft plus converted garage, built in 1934, 5212 sq ft lot
Offered at $1,195,000
www.4920Meridian.com

Leslie J. Black, Fairway Independent Mortgage Corporation
Branch Manager | Mortgage Advisor | NMLS #1111536
C: 562.322.0836 | lblack@fairwaymc.com
We would love to meet with you, whether you're considering selling
your home, or looking to purchase a home, please reach out to get the conversation started!
Information always updated and available on www.L34Group.com