–  BRINGING AUTUMN INDOORS –
Bringing the Warmth of Autumn Inside: Fall Decor Ideas for Your Home
It's the first day of Autumn! As the leaves change color and the air becomes crisp, there is no better time to bring the beauty of autumn into your home.
Colors To Use
One of the key elements of fall decor is the use of warm hues such as oranges, yellows, and browns. These colors evoke the feeling of the changing leaves and create a sense of warmth and coziness. Incorporating these colors into your home can be as simple as adding throw pillows in autumnal shades or as elaborate as repainting a room in a rich, earthy tone. By using these warm hues throughout your home, you can create a cohesive and inviting space that reflects the beauty of the season.
Textures To Incorporate
In addition to color, texture is another important aspect of fall decor. Incorporating cozy fabrics such as wool, flannel, and faux fur can instantly add warmth and comfort to your home. Consider swapping out lightweight summer curtains for heavier, textured ones to create a sense of coziness. Adding plush blankets and pillows in seasonal patterns and textures can also create a cozy and inviting atmosphere. By paying attention to the tactile elements of your decor, you can create a space that is not only visually appealing but also comfortable and inviting.
Adding Natural Elements Into Your Fall Decor
One of the easiest and most impactful ways to do this is through the use of natural elements. Incorporating elements such as pumpkins, gourds, and dried leaves can instantly add a touch of fall to any space. Arrange a display of pumpkins of different sizes and colors on your mantel or create a centerpiece using a mix of dried leaves and pinecones. Another way to incorporate natural elements is through the use of seasonal produce. Display a bowl of fresh apples or a basket of colorful gourds on your kitchen counter or dining table. These simple touches can instantly add a pop of color and a sense of freshness to your space.
As the seasons change, there is a certain magic in bringing the beauty and warmth of autumn into your home. By embracing the colors and textures of the season, incorporating natural elements, and creating a warm and inviting entryway, you can transform your home into a cozy sanctuary.
–
FALL HAPPENINGS AROUND LA

–

Agent Contribution: Stephen McAlpin, Partner Agent
Fall is upon us, and with the changing season comes a vibrant array of community events and seasonal activities to engage in. Here are some favorite things my family loves to do in the Fall:
Nature Events and Hikes
Exploring the changing colors and beauty of nature can be an important yearly marker, and many local conservatories put on fun events to mix both nature and entertainment. Debs Park provides great hiking/walking opportunities, along with events at its Audubon Center like Floating, with music under the Peppercorn Tree. Descanso Gardens hosts Carved, which is a walk through botanical gardens and an illuminated forest filled with carved pumpkins. The Huntington Gardens is always amazing for a daytime stroll to experience changes in the gardens, and also hosts events like the Mid-Autumn Moon Celebration, where lanterns light up the pathways in the evening hours along with dining opportunities and live music. Seeing our neighborhood different can be refreshing too, possible during 626 Golden Streets, in which stretches of the Arroyo Seco Parkway will be designated car-free to allow for walking, running, bicycling and skating along with art and music. Our family also loves to slip away for camping and mountain trips in areas like Wrightwood, Lake Arrowhead and Big Bear.
Fall Festivals
Oktoberfest is an iconic part of Fall, offering celebrations with German beers, sausages and foreign cuisine, music, dancing and more. Locally, there are a lot of fun options, including an event at Benny Boy Brewing in Lincoln Heights that includes a weiner dog race and German Polka music. We also enjoy slipping away from the city to Big Bear Oktoberfest, where the mountain town will be transformed for its 53rd annual celebration. Visiting farms for pumpkin patches, fruit picking, and hayrides can also make for a fun memory in the Fall; we love visiting Underwood
Family Farms.
Spooky Shows & Outdoor Movie Nights
In NELA, the Heritage Square Museum provides an array of interesting events throughout October in the park amongst their historic mansions, like spooky outdoor movie screenings, crafting and storytelling events, tours, and more. The Halloween Spooktacular at Bob Baker Marionette Theatre is an odd and endearing event for kids and adults featuring vintage puppets. Hollywood Forever Cemetery offers a number of special screenings and events in the Fall, like spooky movies and an event for Dia De los Muertos. For a really unique Fall experience, a trip to Riley's Farm in Oak Glen for Legend of Sleepy Hollow will be memorable.
5ks and Pickleball Tournaments
In South Pasadena, on September 30, a charity pickleball tournament for beginners is being hosted by the South Pasadena DUDES and Kiwanas Club, with sponsors including L34 Group. Proceeds will go towards the SPHS Wellness Center. I'm excited to both be helping to lead and playing. https://www.southpasdudes.com/pickleball. With the cooler weather, it's also a great time to participate in races where you can enjoy the outdoor scenery in full, like the Pasadena Trail Half & 5k/10k run. The Pumpkin Run in Alhambra is also a family-friendly run for both kids and adults along with fun festivities.
– LOVE WORDS –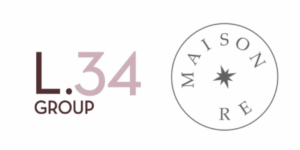 We love our clients and they love us….
❝I love the L34 Group! They exceeded my expectations. Everything from gorgeous staging, to excellent communication, and they brought in several cash offers on the property. My husband and I were concerned about the well being of the property's bio diversity and history. We were very selective. Deirdre and Terry found the perfect buyer. After the property closed we met the new owner and they said, "thank you, this is my dream home, I wouldn't change a thing". I am so thankful for the L34 Group, and to know the buyer is happy with their new home. A dream!❞
-Bianca & Ivan, Mt Washington home sellers
– JUST SOLD –
3718 Cazador St, Glassell Park, 90065
SOLD for $1,149,000
Incredibly private! Ensuite primary w/ large front deck, detached garage
3 bd + 2 ba, 1030 sq ft, built in 1949, 5702 sq ft lot
www.3718Cazador.com 
– ON THE MARKET –
4849 Eldred St, Los Angeles, CA 90042
3 bd + 2.5ba, 1884 sq ft, new construction, 2-story home built in 2023 with modern finishes
5393 sq ft lot with exclusive, panoramic views from LA's steepest street
Offered at $1,149,000
www.4849Eldred.com
4853 Eldred St, Los Angeles, CA 90042
3bd + 2.5ba, 1651 sq ft, new construction single story home built in 2023 with modern finishes, 5391 sq ft lot with exclusive, panoramic views from LA's steepest street
Offered at $1,049,000
www.4853Eldred.com
201 S Avenue 63, Highland Park, 90042
Spanish style two-story, tiered gardens w/ fruit trees
4 bd + 2 ba, 2218 sq ft, built in 1928, approx 4000 sq ft lot + approx extra 1000 + fenced
Offered at $1,195,000
www.201Avenue63.com 
– COMING SOON –
2060 Panamint Dr, Glassell Park, 90065
Mid Century w/ panoramic views and huge lot!
4 bd + 2 ba, 1659 sq ft, built in 1965, 33,784 sq ft lot
Offered at $1,149,000
www.2060Panamint.com
206 W Elmwood Ave, Burbank, 91502
Spanish style, abundant backyard with mature fruit trees
3bd + 2ba, 1605 sq ft taped, plus converted garage-studio, built in 1925, 4785 sq ft lot
Offered at $1,074,999
www.206Elmwood.com 
6155 Strickland Ave, Highland Park, 90042
Adorable Cal Bungalow duplex with modern updates and open flow on both levels, complete with a spacious, canopied backyard
2bd + 2ba upper unit, 1bd +1ba lower unit. approx 1998 sq ft, built in 1926, 5269 sq ft lot
Offered at $999,000
www.6155Strickland.com 
2247 Maurice Ave, La Crescenta, 91214
Mountain retreat in secluded pocket of La Crescenta
4bd + 3ba, 3093 sq ft, built in 1985, 7304 sq ft lot
Offered at $1,599,000
www.2247Maurice.com 
320 East Stocker St, #220, Glendale, 91207
Spacious one bedroom condo, private balconies, and ready to make your own!
1 bd + 1 ba, 1175 sq ft, built in 1975
Offered at $525,000
www.320Stocker.com
4797 Huntington Dr N, El Sereno, 90032
Adorable and centrally-located
1 bd + 1 ba, 661 sq ft, built in 1947, 5954 sq ft lot
Offered at $599,000
www.4797Huntington.com
– IN ESCROW –
4920 Meridian St, Highland Park, 90042
Spanish style, solar panels to be paid in full by sellers at COE,
native landscaped yards, outdoor sauna
2 bd + 2.5 ba, 1536 sq ft taped, converted garage-studio, built in 1934, 5212 sq ft lot
Offered at $1,149,000
www.4920Meridian.com
3040 Perlita Ave, Atwater, 90039
Contemporary Bungalow
3 bd + 2 ba, 1339 sq ft, built in 1948, 4800 sq ft lot, 2 car det garage
Offered at $1,095,000
www.3040Perlita.com 
5924 Great Oak Circle, Highland Park, 90042
Quintessential 1914 California Craftsman, tiered backyard with views
2 bd + 1 ba, 812 sq ft taped, plus bonus space w/ sep entrance, 5623 sq ft lot
Offered at $989,000
www.5924GreatOak.com 
3727 Griffin Ave, Montecito Heights, 90031
Large & Bright Craftsman w/ ADU
4 bd + 3 ba, 2368 sq ft, incl attached lower level ADU, built in 1909, 7286 sq ft lot
Offered at $1,149,000
www.3727Griffin.com

Leslie J. Black, Fairway Independent Mortgage Corporation
Branch Manager | Mortgage Advisor | NMLS #1111536
C: 562.322.0836 | lblack@fairwaymc.com
We would love to meet with you, whether you're considering selling
your home, or looking to purchase a home, please reach out to get the conversation started!
Information always updated and available on www.L34Group.com