Conversation pits are making a come back, and we're here for it! This living room alternative was a bit hit in the 50's and 60's and promoted comfy conversation, family time, and kept windows free to bring in the. natural light. Now that we're all grateful for in person gatherings more than ever, conversation pits can be the center of the party. No TV's or entertainment centers are needed, just great company and a fun talking topic.
What do you think? Will you be requiring this for your next home or renovating your own home to add one?
–  SAVE A LIFE –
Agent Contribution:  Catherine Stephens, Operations Manager / Partner Agent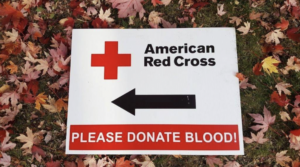 We all play crucial roles in our communities. We are interdependent, as family members, friends, co-workers, colleagues, neighbors… and chances are that someone amongst us, if not ourselves, will need a blood transfusion at some time(s) in life. In fact, every two seconds, someone in the Unites States needs blood. And every day, it's blood donors that help people of all ages, ethnicities, backgrounds and all walks of life: accident, trauma and burn victims, heart surgery or organ transplant patients, and those battling cancer or living with chronic diseases. There is no substitute for human blood – live human donors are the only source to fill this constant, dire need.
The process to donate is convenient, relatively quick and painless. It's truly one of the simplest efforts to make such a hugely beneficial direct impact. Click here to find the answers to common questions and check your eligibility, and click here to find a local upcoming blood drive and easily schedule a time to donate – The American Red Cross is a very hyper-local organization. You will be blown away by the sheer volume of days/times and assortment of locations available for donations!
You can still donate after receiving the Covid-19 vaccine(s), and there's recently been an update to the "Mad Cow" eligibility restriction – Those who've spent extended time in Europe may now give blood!
So – no excuses… sign up, show up, save a life.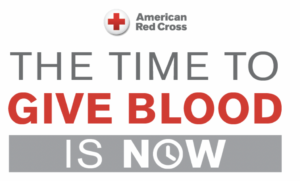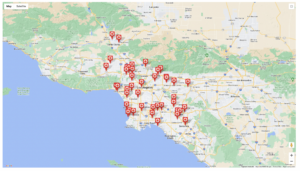 – AROUND TOWN –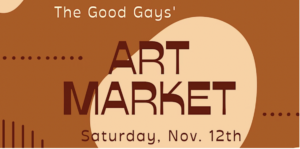 The Good Gays Art Market
Support local businesses and the queer community by attending this super fun artist event. 
ART FROM:
Pogona
A Peace of The Universe
Sneaky Link Chain
art by jeung bok
KitschyBitz
Worksheet.xyz
Plus food, drinks, tattoos, a DJ and a photo booth!
Saturday November 12th, 11 AM- 4 PM
Get tickets here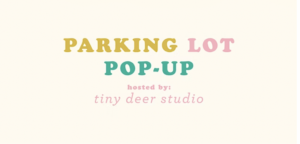 "The pop-up always includes a free photo booth and for the rest of the year, the first ten folks to shop will get a free goodie bag (filled with imperfect goodies from Tiny Deer Studio's catalog)!
November Vendor list:
– LOVE WORDS –
We love our clients and they love us….
"I worked with the L34 Group to sell my house in Cypress Park. I'm relocating for work and they came highly recommended from my agent in San Diego County. Our first meeting was via Zoom with Deirdre and Terry. They really impressed me with their knowledge of the area and all the new happenings there. The initial walk through with my agent Stephen McAlpin was thorough and he provided great feedback on how to get the house ready for marketing. Stephen was so wonderful to work with. He made sure the photos were perfect, the marketing was on point and provided timely feedback after each open house. I had an offer come in well before the deadline. Stephen and the whole L34 team made the entire process easy and painless! If I move back to the northeast Los Angeles area, I will be contacting the L34 Group again! Plus he is still helping me with tying some loose ends after the closing."
–Oct 2nd, 2022: Jo-Ann Peterson, Cypress Park seller
Just Sold
112 N Avenue 66, Unit #1, Highland Park, 90042

2bd + 2ba, 832 sq ft, ground floor, end unit w/ fireplace,
private patio & parking, built in 1982
SOLD for $580,000
21 day escrow
List Price $499,000
MLS # 22-201051
On The Market
1842 N Avenue 52, Highland Park, 90042

Highland Park oasis including Spanish-style front house, separate studio unit and office/flex space, and two-story main back house, 2-car mosaic'd garage, multiple decks, idyllic landscaping, lovingly cultivated by same owners for 50+ years, all to be delivered vacant
6bd + 4ba, 3366 sq ft taped, built in 1928, 9896 sq ft lot
List Price $1,525,000
MLS # 22-212185
Altadena duplex / two houses on one lot, 91001

Front house: 2bd + 1ba, built 1921
Back house: 1bd + 1ba, built 1950's
Both to be delivered vacant
1592 total sq ft, HUGE 15148 sq ft lot
Zoned LCR1.75
Contact us for more information!
www.l34group.com/listing/duplex-two-homes-on-one-lot/
4167 + 4169 Jasmine Ave, Culver City, 90232

4 + 3, Duplex, 1604 sq ft taped, 5773 sq ft lot, built in 1940
Charming 1940's duplex in the heart of Culver City
List Price $1,750,000
MLS # 22-194699
Under Contract
543 W Stocker St, Unit 8, Glendale, 91202

2 + 3, 1328 sq ft, 3-stories, two primary suites, end unit, built in 1981
List Price $699,000
MLS # 22-207241
Coming Soon
6202 Springvale Dr, Highland Park, 90042
3bd + 1ba, plus lower level separate entrance flex-space with quarter bath, 962 sq ft, hot tub and decks w/ views of DTLA, solar panels paid in full, 3432 sq ft corner lot, built in 1924, separate one car garage w/ EV plug-in and loft for extra storage
List Price $989,000
We would love to meet with you, whether you're considering selling
your home, or looking to purchase a home, please reach out to get the conversation started!
Information always updated and available on www.L34Group.com