–  CREATING A DIY BACK TO SCHOOL SPACE –
As the summer winds down and the school year approaches, it's time to start thinking about getting your home ready for the back-to-school season. Creating an organized and functional space can make a world of difference in reducing stress and ensuring a smooth transition from lazy summer days to busy school routines. How can you prepare your home for the school year while still keeping your home trendy and aesthetically pleasing? We're giving you a few ways you can use interior design to enhance your child's focus and back to school preparation.
Color-coded storage
Use color-coded storage bins, baskets, or folders to help children easily identify their belongings and keep them organized.
Inspiring study areas
Create an inspiring study area by adding motivational quotes, artwork, or a vision board to encourage creativity and productivity.
Comfortable seating
Provide comfortable seating options in the homework station or study area to ensure your children are comfortable while working.
Personalized spaces
Allow your children to personalize their study areas with their favorite decorations or artwork to make it feel more like their own space.
Functional decor
Incorporate decor items that serve a dual purpose, such as wall-mounted organizers or cork-boards for displaying artwork and important reminders.
By incorporating interior design elements into your back-to-school preparation, you can create a welcoming and motivating environment for your children to thrive in. Happy back to school shopping!
–  SUMMERTIME TRAVELS –
 Agent Contribution: Fawn Vu, Partner Agent
Summers in Devon, England
I've been coming to Devon, where my husband is from, for over 20 years. My kids, now 17 and 13 (gasp) have spent summers here their entire lives. Devon is the epitome of the English countryside, located in the Southwest of England known for its beautiful landscapes, amazing coastlines, quaint villages, and of course the Devonshire cream tea.  When people ask, I often describe it as the shire in Middle Earth –  idyllic, picturesque, and full of magic. Here are just a few of the ways we spend our time here.
Coastal Walk
I never miss a day-long walk along the coastal public footpath, which takes us along the gorgeous coastline and through seaside villages.
Wild Horses on the Dartmoor
A drive on the moor on the way to a pub lunch will surely be met with wild horses that live on Dartmoor.  Occasionally we will stop and give them an apple to munch on!
Cream Tea
A visit to Devon can't be complete without at least one encounter with this afternoon tradition. There is no better combination for your taste buds than this: clotted cream and strawberry jam on an English scone, along with a sip of black tea with a splash of milk.
Endless Beach Days
Devon has some of the most stunning beaches in the world, and many of our days are spent enjoying the sea and sand.
A Dip in the River
There are many rivers and streams around us.  We have our favorite spot on the River Avon where we set up for a picnic along the rocks and lush greenery.
Greeting Animal Friends
From chickens and goats, to sheep and alpaca – a visit with animal friends on the fields is always a highlight.
Planning a trip to Southwest England? I'd love to chat with you about more of my favorite activities!
-Fawn
– LOVE WORDS –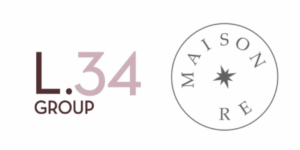 We love our clients and they love us….
❝Outstanding experience with Fawn. Thank you for being flexible, accommodating and efficient. We appreciate your patience and expertise. Your professionalism made this experience worthwhile.❞
-Jackie & Mark R, Highland Park buyers
On The Market
3718 Cazador St, Glassell Park, 90065
Incredibly private! Ensuite primary w/ large front deck, detached garage
3 bd + 2 ba, 1030 sq ft, built in 1949, 5702 sq ft lot
Offered at $1,149,000
www.3718Cazador.com 
3727 Griffin Ave, Lincoln Heights, 90031
Large Craftsman w/ ADU
4 bd + 3 ba, 2368 sq ft, incl attached lower level ADU, built in 1909, 7286 sq ft lot
Offered at $1,149,000
www.3727Griffin.com 
Coming Soon
5924 Great Oak Circle, Highland Park, 90042
Charming Craftsman, tiered backyard with views
2 bd + 1 ba, 704 sq ft, plus bonus space w/ sep entrance, built in 1914, 5623 sq ft lot
Offered at $989,000
www.5924GreatOak.com 
201 S Avenue 63, Highland Park, 90042
Spanish style, two-story, tiered gardens w/ fruit trees
4 bd + 2 ba, 2218 sq ft, built in 1928, approx 3727 sq ft lot
Offered at $1,195,000
www.201Avenue63.com 
3040 Perlita Ave, Atwater, 90039
Contemporary Bungalow
3 bd + 2 ba, 1339 sq ft, built in 1948, 4800 sq ft lot, 2 car det garage
Offered at $1,095,000
www.3040Perlita.com 
4920 Meridian St, Highland Park, 90042
Spanish style, paid-in-full solar panels, native landscaping
2 bd + 2.5 ba, 1247 sq ft plus converted garage-studio, built in 1934, 5212 sq ft lot
Offered at $1,195,000
www.4920Meridian.com
2060 Panamint Dr, Glassell Park, 90065
Mid Century w/ panoramic views and huge lot!
4 bd + 2 ba, 1659 sq ft, built in 1965, 33,784 sq ft lot
Offered at $1,149,000
www.2060Panamint.com
In Escrow
6239 Crestwood Way, Highland Park, 90042
Modern 3-story w/ 2 primary en-suites
3 bd + 4 ba, 2064 sq ft, built in 1981, 4629 sq ft lot
Offered at $1,299,000
www.6239CrestwoodWay.com 
4569 Glenalbyn Dr, Mount Washington, 90065
Mountainside cabin w/ meandering pathways and gardens
1 bd + 1 ba, 700 sq ft approx, built in 1914. 27,269 sq ft lot!
Offered at $899,000
www.4569Glenalbyn.com 

Leslie J. Black, Fairway Independent Mortgage Corporation
Branch Manager | Mortgage Advisor | NMLS #1111536
C: 562.322.0836 | lblack@fairwaymc.com
We would love to meet with you, whether you're considering selling
your home, or looking to purchase a home, please reach out to get the conversation started!
Information always updated and available on www.L34Group.com