– DESIGN-
Are you looking to infuse your home with a touch of natural beauty this holiday season? By incorporating elements from the great outdoors into your home, you can create a warm and inviting atmosphere that celebrates the beauty of nature. From fresh greenery to rustic accents, there are countless ways to bring the outdoors in and transform your space. In this article, we will explore a few ideas and techniques for decorating your home with earthy seasonal decor, helping you to embrace the beauty of nature in your own living space.
1. Celebrate the Evergreens: Decorate with Fresh Greenery
One of the simplest and most effective ways to infuse your home with natural seasonal decor is to incorporate fresh greenery. Evergreen branches, with their vibrant hues and captivating scents, can instantly transform any space into a winter wonderland. Start by gathering a variety of evergreen boughs such as pine, fir, and cedar. These can be used in a multitude of ways to add a touch of natural beauty to your home.
a. Create a Stunning Wreath for Your Front Door
b. Adorn Your Mantel with Evergreen Garlands
c. Bring Life to Your Table with Evergreen Centerpieces
2. Embrace the Beauty of Natural Accents: Incorporate Rustic Elements
To fully embrace the beauty of nature in your home, consider incorporating rustic elements into your decor. From natural wood to weathered metals, these accents add warmth and character to any space.
a. Use Natural Wood for a Rustic Touch
b. Display Weathered Metals for an Industrial Charm
c. Bring in Natural Textures with Woven Accents
3. Incorporate Natural Elements: Use Fruits, Nuts, Flowers, and Pinecones
To further enhance your earthy seasonal decor, incorporate natural elements such as fruits, flowers, and pinecones. These organic accents add pops of color and texture, creating a visually appealing and cohesive look.
a. Create a Vibrant Fruit Display
b. Adorn Your Space with Fresh Flowers
c. Showcase the Beauty of Pinecones
– GALLERY ART NIGHT-
Don't forget to join us for our Gallery Art Night!
Saturday, November 18th, 6-10pm at L34 Group Office, 5622 N Figueroa St, 90042
Join us for delicious refreshments and engaging conversations!
Featuring Joe Aivazian
@ChopakDumpings
Joseph Aivazian, hailing from the turbulent backdrop of 1980s Tehran, Iran, embarked on a remarkable journey that led his family through India and Germany before finding their home in Glendale, California in 1990. At the tender age of 6, Joe's artistic odyssey commenced under the guidance of his father, a gifted artist, who imparted early lessons in the delicate arts of painting and drawing.
– SPREADING GOODWILL-
Agent Contribution: Fawn Vu, Partner Agent

Like many of you, I have so much to be thankful for as the holiday season approaches. Grateful for my amazing family and friends, for my health and business, and the incredible team I get to work with everyday. The holidays are a time for celebration, but also a time to spread goodwill, extend kindness to others, and consider those less fortunate.
These are a few of the organizations and charities I like to get involved with over the holidays that I wanted to share with you.
Answer Letters to Santa through Be An Elf and the US Post Office
BeAnElf.org / USPSoperationsanta.com
Be An Elf's mission is to bring joy to underprivileged kids on Christmas morning and inspire volunteers with the true spirit of Christmas. Every December the charity's volunteers seek to adopt letters to Santa written by children through the US Postal Service's Operation Santa® program, and deliver the gifts to those needy children on Christmas morning.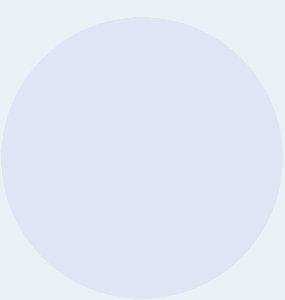 One Simple Wish
www.onesimplewish.org
One Simple Wish strives to bring happiness and fulfill the wishes of children who have been impacted by the trauma of foster care and childhood crisis. Help bring joy this holiday to a child in need by fulfilling holiday wishes.
The Salvation Army
salvationarmyusa.org
A very familiar charity, you'll see them with collection tins and ringing bells just about everywhere during the holiday season. Donations provides Christmas gifts for needy children, meals to struggling families, and assistance to help pay for heat and electric bills during the winter months.
Make a Wish Foundation
www.wish.org
The Make-a-Wish Foundation is one of the world's most recognized charitable foundations, granting wishes for children with life-threatening illness. Consider getting involved this year to make a child's holiday magical with a wish come true.
– LOVE WORDS –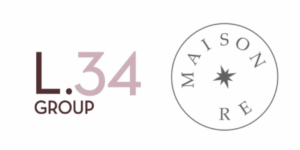 We love our clients and they love us….
❝My husband and I had the pleasure of working with the L34 Group for both selling our longtime family home in Highland Park, and finding a new one in Pasadena, and I cannot speak highly enough about their outstanding service. From start to finish, the team – specifically Deirdre, Terry, Fawn and Catherine, displayed a level of professionalism, expertise, and dedication that truly set them apart from the rest. They demonstrated an in-depth understanding of the local real estate market, and with their knowledge, insight, and guidance we were able to sell our property quickly and at a great price, while simultaneously getting us into our new house. Moreover, the L34 Group's commitment to providing personalized attention was evident throughout the entire process. Fawn took the time to listen to our specific needs and she was always available to answer all our questions. They expertly navigated the complex realm of real estate transactions, securing the best possible deals on both the sale of my house and the purchase of my new home. We would highly recommend the L34 Group for anyone's real estate needs!❞
-Betty Lou R., Highland Park home seller & Pasadena condo buyer
– THE BREATH SHOP –
Join us Wednesdays at our office for The Breath Shop with Maya Bachmann. Deepen your breath, experience grounding relaxation, learn to optimize the quality of your sleep, and more!
$15 a class, please RSVP below, space is limited!
Class A: 6-7:20 P.M.
Class B: 7:30-8:50 P.M.
Location: L34 Group – 5622 N Figueroa St, Los Angeles CA 90042
– JUST SOLD –
4853 Eldred St, Los Angeles, CA 90042
SOLD for $1,056,000
$7K over asking!
3bd + 2.5ba, 1651 sq ft, new construction single story home built in 2023 with modern finishes, 5391 sq ft lot with exclusive, panoramic views from LA's steepest street
www.4853Eldred.com
6155 Strickland Ave, Highland Park, 90042
SOLD for $1,075,000
$76K over asking!
Adorable California Bungalow duplex with modern updates and open flow on both levels, complete with a spacious, canopied backyard
2bd + 2ba upper unit, 1bd +1ba lower unit, 1459 taped total sq ft, built in 1926, 5269 sq ft lot
www.6155Strickland.com
– ON THE MARKET –
5705 High St, Highland Park, 90042
2 bd + 1 ba, 750 sq ft, built in 1947, 4597 sq ft lot
Offered at $695,000
www.5705HighStreet.com
4797 Huntington Dr N, El Sereno, 90032
Adorable and centrally-located
1 bd + 1 ba, 661 sq ft, built in 1947, 5954 sq ft lot
Offered at $599,000
www.4797Huntington.com
– IN ESCROW –
2247 Maurice Ave, La Crescenta, 91214
Mountain retreat in secluded Briggs Terrace neighborhood
Paid-in-full solar panels
4bd + 3ba, 3093 sq ft, built in 1985, 7304 sq ft lot
Offered at $1,599,000
www.2247Maurice.com
320 East Stocker St, #220, Glendale, 91207
Spacious one bedroom condo, private balconies, and ready to make your own!
1 bd + 1 ba, 1175 sq ft, built in 1975
Offered at $525,000
www.320Stocker.com

Leslie J. Black, Fairway Independent Mortgage Corporation
Branch Manager | Mortgage Advisor | NMLS #1111536
C: 562.322.0836 | lblack@fairwaymc.com
We would love to meet with you, whether you're considering selling
your home, or looking to purchase a home, please reach out to get the conversation started!
Information always updated and available on www.L34Group.com