–  DESIGN –
2022 is on the way out, and 2023 is coming in hot! Let's take a look at trends that have made the cut for the new year that are on our short list. First up: work from home spaces! Working from home has remained the new normal, so why not make your work space a place you love? (Shout out to our friend at Wrenworks that made the beautiful macrame above) And while you're home, you might need a space that's all your own to read and recharge. Personal alcove spaces are all the rage, and your alcove space can be a personal haven and sanctuary.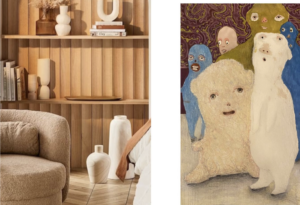 Neutrals are always in our heads at L34 Group. Shades of white, black, tan, brown, and red will always feel like home to us. 2023 is about owning your style and whether it's neutrals that bring you joy or your own colors and flair (or the painting above by one of Dierdre's faves Aris Moore), we hope the new year helps you find your own design voice.
Reply to this email and let us know how it's going! Happy New Year!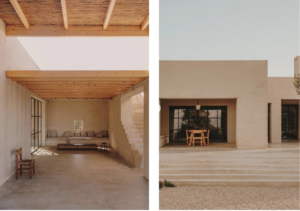 – NEW YEAR, WHO DIS? –
Agent Contribution by Shannon Reed, Partner Agent – Assistant Team Leader

2022, we bid you adieu; you were a lot of fun but now we are looking forward to all the excitement that 2023 is sure to bring. And what better place to welcome the new year than our very own Northeast corner of Los Angeles. There are a multitude of things to help you welcome 2023, but here are some of our faves:
No list of New Year activities in NELA would be complete without a mention of the Rose Parade, right? The perennial favorite is back for its 134th time. I don't know about you, but I'm not one for camping out overnight in the cold, and instead opt to watch it on TV and then head over to check out the floats in person after the big event. Here's everything you need to know to catch a glimpse of the floral wonderland before it's gone for good.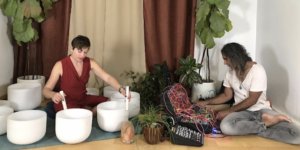 After a night of New Year's Eve revelry, start 2023 with a refreshing and rejuvenating experience. Set your intentions for the year and allow this communal sound bath to fill you with tidings of joy and peace. Taking place at the Chapel of St. Francis in Atwater, you'll be sure to walk away with a beautiful clarity to carry into the new year.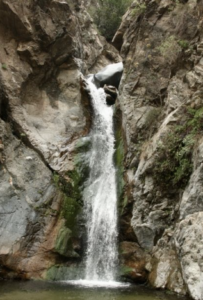 The tradition of the First Day Hike is one of the best! Nature is the great equalizer – what better way to feel like one with your fellow humans to get into the great outdoors and enjoy all that beautiful Southern California has to offer. Tucked just north of NELA in Altadena is the gorgeous Eaton Canyon Falls. After all the recent rains, the falls are guaranteed to be flowing. Bring the family and the pup for a hike that feels a million miles away from the city.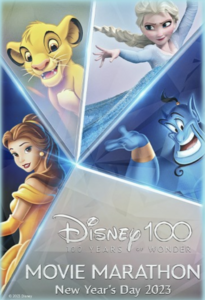 For all the kids, or the kids at heart, El Capitan Theater is celebrating 100 years of Disney magic! On New Year's Day, enjoy a Disney movie marathon with The Lion King, Aladdin, Frozen, and Beauty and the Beast in the iconic and beautiful El Capitan Theater.  
Now get out there and kick 2023 off with a bang!
– LOVE WORDS –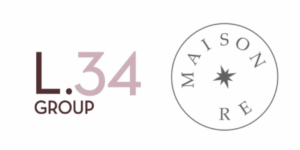 We love our clients and they love us….

❝Deirdre and her team made the entire process of selling my property easy. They were always just a phone call or email away when I had a question and believe me I had lots of questions. My property was very unique and required an agent who understood how to properly market it and Deirdre and her team at the L34 Group was the best agency for the job. They went above and beyond my expectations and even succeeded in getting us over our asking price. If you're looking for an agency that understands the market (especially NELA), knows how to get the best results and always puts her clients first, then Deirdre Salomone and her team at the L34 Group is the one for you.❞

– Cash F. , Montecito Heights owner-occupant duplex seller
On The Market
Altadena duplex / two houses on one lot, 91001

Front house: 2bd + 1ba, built 1921
Back house: 1bd + 1ba, built 1950's
Both to be delivered vacant
1592 total sq ft, HUGE 15148 sq ft lot
Zoned LCR1.75
Contact us for more information!
www.l34group.com/listing/duplex-two-homes-on-one-lot/
Coming Soon
 1411 Wildwood Drive, Eagle Rock, 90041
3ba + 2ba, 1661 sq ft, built in 1964, 9703 sq ft lot
List Price $TBD
We would love to meet with you, whether you're considering selling
your home, or looking to purchase a home, please reach out to get the conversation started!
Information always updated and available on www.L34Group.com