LIFESTYLE
Yep! It's official. We are right in the middle of summer in SoCal. That means summer holidays, with outdoor summer activities – like picnics with pretty table settings. Invite over your closest friends and treat them to an outdoor brunch or dinner party with matching table settings and glasses of refreshing drinks. You can use a natural touch with flowers or nature accents as a center piece, or get a bit more luxurious and buy matching candles and a fabric table runner. Fairy lights are always a nice, warm, and welcoming touch for an evening setting – they really compliment a sunset cocktail hour as the sun goes down behind you. Lemonade and yellow accents (top left) is an easy way to make everything match, add a few lemons to your centerpiece and slices to the water pitcher. Fruit can always make a cocktail a bit more luxurious. With these tips, you're sure to have the best outdoor gathering of the summer!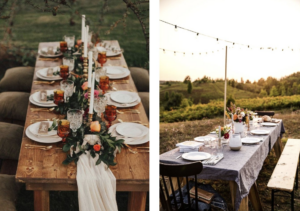 NEW LOCAL RECORD STORE IN NELA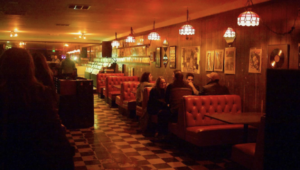 Shop, Sip, & See Live Bands At One Of The Coolest Record Store Concepts In LA 
Contributed by L34 Group member Jeffrey David Harvey.
Los Angeles is home to some of the hippest shops, bars, and music venues in Southern California, but one small business holds the distinction of combining all three concepts into one local spot, in an emerging NELA neighborhood.
Lance Barresi, owner of the Permanent Records brand, has long been a music tastemaking fixture in Los Angeles. He operated two successful record shop storefronts on York Blvd in the heart of Highland Park, until 2019 when he consolidated his business in order to open the pioneering Permanent Records Roadhouse concept in Cypress Park.
The Roadhouse is a record store first and foremost; with thousands of expertly curated LPs and 45s for purchase, but the shop also features a cozy bar with a killer craft beer and cocktail program, and a stage for local and national touring bands to play when the Roadhouse hosts shows.
"The community response to the Roadhouse has been overwhelming! Everyone that has been here has been very complimentary! People come from far-and-wide to see shows, shop for records, and enjoy our delicious house cocktails," Barresi said.
The shows Barresi is referring to, spotlight some of the coolest bands in LA and beyond. "We host shows with all kinds of bands. From Wednesday through Sunday (at least for now), you can see bands from all over the world (and many from your own backyard) at the Roadhouse," Barresi continued.
Some recent notable acts to play the venue are Osees, Earthless, Shannon
Lay, and Death Valley Girls. The venue even hosts a recurring stand-up comedy night, showcasing independent LA comedians.
So next time you're in Cypress Park, stop in for a drink at Permanent Records Roadhouse, pick up a few titles for your ever-expanding LP collection, and who knows, maybe there'll be a band playing that night you'll want to stay and check out. If you're looking to buy or sell a property in Cypress Park or adjacent areas, give the L34 team a call, and one of our area real estate experts can guide you through the process.
Permanent Records Roadhouse is located at 1906 Cypress Ave, Los Angeles CA, 90065
Community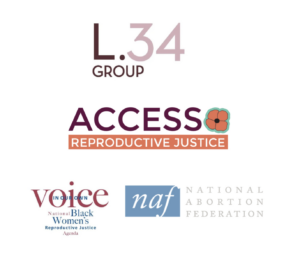 We try to keep our politics separate from our work, but with the recent Supreme Court decision to overturn Roe V. Wade, we can't stay silent. Like many of you, we are still in shock and struggling to find the words to capture the devastating impact this decision will have on all people with the capacity to bear children in this country. While our opinion may differ from our peers, and even some of our team members, we feel strongly that the government has no place in the healthcare decisions of individuals. This ruling sets the clock back fifty years on equality and human rights and those who will be most affected will be those without the resources to travel for safe and essential reproductive healthcare. we are setting up a monthly recurring donation to the following:
Https://blackrj.org is a national-state partnership focused on lifting up the voices of Black women leaders at the national and regional levels in our fight to secure Reproductive Justice for all women, femmes, and girls.
Pro Choice aka NAF (National Abortion Federation)  Their mission is to unite, represent, serve and support abortion providers in delivering patient-centered, evidence-based care. @prochoiceamerica
Access Reproductive Justice is an organization that helps women learn about, and obtain reproductive health care without a struggle. @access_rj
We encourage you to share other resources that need our support.
A WORD FROM ONE OF OUR PREFERRED LENDERS
Happy 4th!
Ok I'm getting a lot of calls, what's happening in the market??? Let me break it down for you and provide some guidance on where the market is headed as well.
Currently the mainstream media would have you and anyone who will listen believe that property values are plummeting!!! JUST NOT TRUE!. Property values are continuing to rise, it's just the rate of appreciation is beginning to slow. That's a massive difference! It's like you're driving 100mph and you slow down to 60mph, you're not even close to going backwards, that's the current market. Whenever this happens (I've seen this many times in my 20+ years of doing this) we get a lull in the market, buyers and sellers are disconnected on price and everyone just freaks out. On top of that we've had quite the increase in interest rates since the 1st of the year.
We see the summer months being similar market wise and rate wise, but we do see interest rates declining starting in the fall and we feel they'll decline somewhat significantly through 2023. We are headed into a recession, that's inevitable. As we all know interest rates decline in recessions, this time will be no different. What most people don't realize is property values do NOT decline in recessions. The drop in rates creates more affordability therefore more activity in the purchase market. Lower rates will also entice move up buyers to jump back in to list and then buy. In other words, prepare to be super busy again soon.
The short message is, you can't go back a year from now and buy the house for a lower amount, but you can always refi to a lower rate. So, BUY NOW and just refi later. Rents are going up about 11% per year so renting is no picnic. If you lock in a 30 year fixed your mortgage payment NEVER goes up.
Feel free to reach out to me directly if you'd like to discuss this in more detail.
Remind them, whether they buy or rent, they're still buying a home. They're either buying for themselves or they're buying it for their landlord! 😉
Be well!
Andy Green
Real Estate Finance
Capital Mortgage Services
818.422.6256 Cell
JUST SOLD
3711 Glenfeliz Blvd, Atwater, 90039
SOLD for $1,605,000
$356,000 over asking!

2 + 1 + det garage w/ att flex space, Spanish Bungalow,
1040 sq ft, 4621 sq ft lot, built in 1925
List Price $1,249,000
1814 Oak Tree Dr, Eagle Rock, 90041
SOLD for $1,320,000
$170,000 over asking!

Duplex: 3 +1 w/ studio +1, plus separate 2 +1, 9210 sq ft lot, built in 1921
List Price $1,150,000
Coming Soon
5601 Meridian St, Highland Park, 90042
2 + 2, 1106 sq ft taped, Bungalow,
5049 sq ft corner lot, built in 1907
List Price $975,000
3536 Verdugo Vista Terrace, Glassell Park, 90065
 3 + 3, 2065 sq ft, Mid-Century, 2-car garage, backs to open space,
7099 sq ft lot, built in 1963
List Price $1,499,000
6176 Mount Angelus Dr, Highland Park, 90042
 3 + 2, two-story, 1322 sq ft, Mid-Century Balinese retreat,
3444 sq ft lot, built in 1971
List Price $1,149,000
Under Contract
4134 Berenice Ave, Montecito Heights, 90031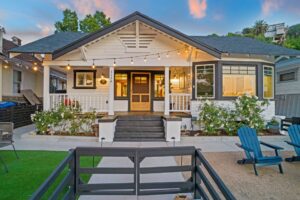 .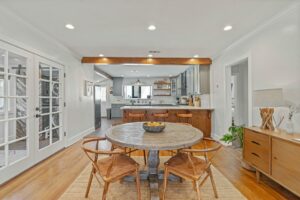 3 + 2, 1527 sq ft, plus new ADU, 5198 sq ft lot, amazing front yard w/ views, built in 1912
List Price $1,175,000
We would love to meet with you, whether you're considering selling
your home, or looking to purchase a home, please reach out to get the conversation started!
Information always updated and available on www.L34Group.com