–  DESIGN –
Agent Contribution:  Stephen McAlpin, Partner Agent
Looking for simple yet very effective tips to prepare your home for the holidays? Galina Holechek from Yellow Alchemy Studio, a premiere Interior Design firm in Los Angeles, offers the following!
1. Maximize flow with furniture placement. Although homes should be designed for the everyday, often during times like holidays there can be a week or two when accommodations need to be made for extra guests. For holiday-ready flow, start by removing smaller pieces of furniture/decor that don't serve a specific seating function. For example, side tables in a living room, or counter stools in a kitchen can be stored for more standing room. More standing room / floor space is essential during this season, so that people can easily congregate at your parties. Also, remove and store accessories, including personal or family photos in common spaces. Console tables can turn into the perfect drink station, and a clear kitchen island becomes the perfect buffet. I also recommend moving and storing kitchen runner rugs and entry rugs for large parties, to avoid accidents.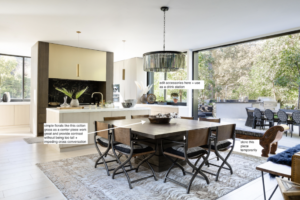 2. Add in florals or dried flowers that add a festive vibe. Give your everyday vases/ pottery new life with whatever floral/greenery makes you feel good this time of year. Living in Los Angeles, you might pick up dried flowers on a hike to use, or go full on festive and buy sage + holly berry from the flower market. Whatever you do – your usual decor gets an upgrade.  One note: if you add something, like a garland that is the length of your fireplace, remember to remove some items when you add.  We don't want anything lost in a sea of accessories. Simplify, simplify, simplify.  Remember, this time of year with more people in the home, you'll need more surface space for drinks/plates/and so on. Looking for a holiday wreath to make a statement?
Check out the Protea Wreath from Flamingo Estate here.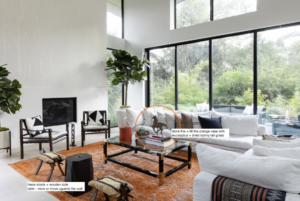 3. Change out textiles to be seasonal. Textiles are also a great way to change it up for the season.  Why not change out some of your sofa's pillow covers just for the season?  If your usual is a highly patterned pillowcase, why not simplify and swap it out with a celadon green velvet and mix that in with some other neutrals?  A little goes a long way. You also could reupholster key pieces or change out drapes for a holiday treat that prepares you for the new year. For best effect, make choices that read "festive" but are not specific to any holiday and aren't a severe departure from everyday decor.
Hot tip: Suay in Frogtown (https://suayla.com/) offers dye baths for textiles each month, and is a women-owned and sustainable company. Instead of throwing out those old curtains, you could dye them a fresh shade. Pantone has a new color of the year every year, so why wouldn't you?
Sometimes the practice of changing things up for the holidays helps us realize what really matters most to us in our home spaces. Decorating can be a good exercise in editing as well as simplifying. Working with a designer can help you take things to the next level, for changes that have the greatest possible impact.
For more design inspiration, follow Galina /
Yellow Alchemy Studios on Instagram here.
You can also visit her website here.
–  AROUND TOWN –

If cooking on Thanksgiving isn't your jam ( pun intended 😉 ) here's a list of places you can have Thanksgiving Dinner in Los Angeles. NELA favorite,
Tam O'Shanter has made the list!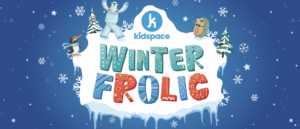 Winter Frolic at Kidspace Children's museum is open from now until January 8th! Grab your favorite fuzzy socks for sock skating, go "ice fishing", and throw a few "snow balls". Click here for more information.  
– LOVE WORDS –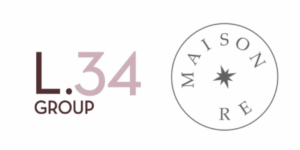 We love our clients and they love us….
"We literally felt like we didn't have the time to buy the house. We've learned that the seller had accepted our offer two days before we left for our out-of-the country family vacation. Francine from the L34 Group took full control and handled everything for us. She is very professional, patient, dedicated and really passionate about getting things done. From our first conversation to our closing, the whole process could not have been any easier with Francine working nights and weekends ensuring that everything is covered. We appreciate that even though we're out of the country, we never felt anxious and worried because Francine is dependable, understanding our unique situation to make sure any issues on our end that arose during our buying period were quickly and efficiently made right. I highly recommend Francine from the L34 Group for all your real estate needs!!!!"
–Eric Vegiga, Sep 2nd, 2022: Buyer in Glendale
Just Sold
543 W Stocker St, Unit 8, Glendale, 91202

2 + 3, 1328 sq ft, 3-stories, two primary suites, end unit, built in 1981
SOLD for $707,000
22 day escrow
List Price $699,000
MLS # 22-207241
On The Market
6202 Springvale Dr, Highland Park, 90042

3bd + 1ba, plus lower level separate entrance flex-space with quarter bath, 962 sq ft, hot tub and decks w/ views of DTLA, solar panels paid in full, 3432 sq ft corner lot, built in 1924, separate one car garage w/ EV plug-in and loft for extra storage
List Price $989,000
MLS # 22-217061
Altadena duplex / two houses on one lot, 91001

Front house: 2bd + 1ba, built 1921
Back house: 1bd + 1ba, built 1950's
Both to be delivered vacant
1592 total sq ft, HUGE 15148 sq ft lot
Zoned LCR1.75
Contact us for more information!
www.l34group.com/listing/duplex-two-homes-on-one-lot/
Under Contract
4167 + 4169 Jasmine Ave, Culver City, 90232

4 + 3, Duplex, 1604 sq ft taped, 5773 sq ft lot, built in 1940
Charming 1940's duplex in the heart of Culver City
List Price $1,750,000
MLS # 22-194699
1842 N Avenue 52, Highland Park, 90042

Highland Park oasis including Spanish-style front house, separate studio unit and office/flex space, and two-story main back house, 2-car mosaic'd garage, multiple decks, idyllic landscaping, lovingly cultivated by same owners for 50+ years, all to be delivered vacant
6bd + 4ba, 3366 sq ft taped, built in 1928, 9896 sq ft lot
List Price $1,525,000
MLS # 22-212185
We would love to meet with you, whether you're considering selling
your home, or looking to purchase a home, please reach out to get the conversation started!
Information always updated and available on www.L34Group.com