–  GALLERY ART NIGHT –
Join us for our Gallery Art Night on Saturday, September 9th from 6pm-9pm
L34 Group, 5622 N Figueroa Street in the heart of Highland Park.
We hope to see you there!
Featuring Rick Bolton: "Hiding in Plain Sight"
Rick Bolton is a photographer and writer who lives right between Mount Washington and
Glassell Park. His work explores the experience of living in Los Angeles. He is particularly
interested in the unscripted activities that occur in so called marginal areas things that are hiding in plain sight. His work addresses city planning, infrastructure, and human impacts.
For the last five years, he has focused on LA's freeways and all that they enable: segregation, bubble mentality, eco extravagance. These images show the perspective from the ground, the views that we ignore as we edge up the on ramps, reading our email.
Rick's exhibition history includes one person shows at the Museum of Photographic Arts in San Diego, the California Museum of Photography in Riverside, Capp Street Project in San Francisco, the Corcoran Gallery of Art in Washington D.C., the Visual Studies Workshop in Rochester NY, and the MIT List Visual Arts Center in Cambridge MA among others. He has also created public art projects for Cam bridge, MA and for the Public Art Fund in NYC. Over the last year, his work appeared in "Golden Hour, "LACMA 's traveling photography exhibition featuring work from its collection.
His publications include "The Contest of Meaning: Critical Histories of Photography" (MIT Press) and "Culture Wars: Documents from the Recent Controversies in the Arts" (New Press).
–  A MOM'S GUIDE TO LA-
 Agent Contribution: Francine Biton, Partner Agent

A Mom's Guide to LA Businesses
Being a mom is one of the most rewarding experiences, and pregnancy and the postpartum period are transformative phases in anyone's life. There are so many physical, emotional, and lifestyle changes. As a mom of two kiddos now, here are some of my favorite local businesses that I love for self care that helped me during pregnancy and that I'm still frequenting postpartum.
Sparrows Nest is a life saver and every mama deserves a relaxing massage. They have trained massage therapists that can help with all the aches and pains of pregnancy and postpartum.
During both my pregnancies, sleeping was uncomfortable towards the end and I could tell I needed a chiropractic adjustment. Dr. Richard and Dr. Kolleen at Focus Chiropractic in Pasadena specializes in the Webster's Technique targeted towards pregnancy. They also do family care including gentle newborn adjustments to help release any tensions from being in the womb and childbirth. Don't forget to check out their events that they host with other local businesses that focus on prenatal and postpartum wellness, and community play time for babies.
My second baby was flipped the incorrect way, so I tried everything to try to help her turn including acupuncture. I visited Taproot Acupuncture & Herbs in Sierra Madre where they specialize in fertility & women's health. I love their holistic approach to healthcare and will definitely be going back for more postpartum care.
The Family Room in San Marino and Toluca Lake is a great resource for families from prenatal all the way up to preschool. They hold small classes that discuss important parenting topics at all of the different stages of parenthood, for example, childbirth prep, newborn care, breastfeeding basics, mommy and me, and so much more. Being a parent is challenging, so having a support system and learning alongside other parents in a fun environment helped me as a brand new parent.
Resilient Lactation in South Pasadena is a good resource if you need help navigating breastfeeding. Dr Christine Kan is a lactation consultant and occupational therapist that specializes in lactation, feeding therapy, orofacial sensory motor re-training, and lip and tongue ties. Breastfeeding is not easy. Dr. Kan is the sweetest and supported me through the emotional and physical challenges of breastfeeding.
Lastly, documenting both my newborns was a must for me. Time flies and they are only that little once. I trusted Ariel Cannon Photography with capturing photos of our family and my babies. She has a home studio in Mount Washington that is welcoming, and she makes the whole process easy.
– LOVE WORDS –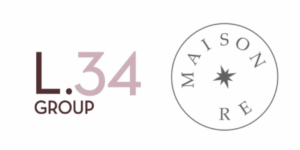 We love our clients and they love us….
❝Rachael Reiser and the L34 team found us the perfect home! Rachael helped guide us through the daunting process of searching different neighborhoods, going to multiple open houses a day, bidding, counter-bidding, inspections, paperwork, and more paperwork. The house we bought is everything we've been looking for and it's only because of Rachael's communication skills between the seller's agent that we were able to get it. Plus, she baked us cookies.❞
-Colin V, Burbank home buyer
Just Sold
11 Day Escrow!
SOLD for $930,000
4569 Glenalbyn Dr, Mount Washington, 90065
Mountainside cabin w/ meandering pathways and gardens
1 bd + 1 ba, 700 sq ft approx, built in 1914. 27,269 sq ft lot!
Offered at $899,000
www.4569Glenalbyn.com 
On The Market
5924 Great Oak Circle, Highland Park, 90042
Quintessential 1914 California Craftsman, tiered backyard with views
2 bd + 1 ba, 812 sq ft taped, plus bonus space w/ sep entrance, 5623 sq ft lot
Offered at $989,000
www.5924GreatOak.com 
201 S Avenue 63, Highland Park, 90042
Spanish style two-story, tiered gardens w/ fruit trees
4 bd + 2 ba, 2218 sq ft, built in 1928, approx 4000 sq ft lot + approx extra 1000 + fenced
Offered at $1,195,000
www.201Avenue63.com 
Coming Soon
3040 Perlita Ave, Atwater, 90039
Contemporary Bungalow
3 bd + 2 ba, 1339 sq ft, built in 1948, 4800 sq ft lot, 2 car det garage
Offered at $1,095,000
www.3040Perlita.com
4920 Meridian St, Highland Park, 90042
Spanish style, solar panels to be paid in full by sellers att COE,
native landscaped yards, outdoor sauna
2 bd + 2.5 ba, 1247 sq ft plus converted garage-studio, built in 1934, 5212 sq ft lot
Offered at $1,149,000
www.4920Meridian.com
2060 Panamint Dr, Glassell Park, 90065
Mid Century w/ panoramic views and huge lot!
4 bd + 2 ba, 1659 sq ft, built in 1965, 33,784 sq ft lot
Offered at $1,149,000
www.2060Panamint.com
4849 Eldred St, Los Angeles, 90042
Exclusive, panoramic views from LA's steepest street, New construction, 2-story home
3 bd + 2.5 ba, 1,884 SQFT, built in 2023 with modern finishes, 5393 SQFT lot
www.4849Eldred.com
4853 Eldred St, Los Angeles, 90042
Exclusive, panoramic views from LA's steepest street, New construction,
Single-story home
3bd + 2.5 ba, 1,651 SQFT, built in 2023 with modern finishes, 5391 SQFT lot
www.4853Eldred.com
In Escrow
3718 Cazador St, Glassell Park, 90065
Incredibly private! Ensuite primary w/ large front deck, detached garage
3 bd + 2 ba, 1030 sq ft, built in 1949, 5702 sq ft lot
Offered at $1,149,000
www.3718Cazador.com
3727 Griffin Ave, Montecito Heights, 90031
Large & Bright Craftsman w/ ADU
4 bd + 3 ba, 2368 sq ft, incl attached lower level ADU, built in 1909, 7286 sq ft lot
Offered at $1,149,000
www.3727Griffin.com
6239 Crestwood Way, Highland Park, 90042
Modern 3-story w/ 2 primary en-suites
3 bd + 4 ba, 2064 sq ft, built in 1981, 4629 sq ft lot
Offered at $1,299,000
www.6239CrestwoodWay.com

Leslie J. Black, Fairway Independent Mortgage Corporation
Branch Manager | Mortgage Advisor | NMLS #1111536
C: 562.322.0836 | lblack@fairwaymc.com
We would love to meet with you, whether you're considering selling
your home, or looking to purchase a home, please reach out to get the conversation started!
Information always updated and available on www.L34Group.com