Think it sounds like a crazy idea? I'm here to tell you it isn't. In fact, now is a great time to buy a home in Los Angeles. Interest rates are historically low, prices continue to rise, and since no one is really going anywhere these days, it's a great time to make an oasis in your home, a sanctuary for your loved ones to spend time hunkered down with each other.
Buying a home in the time of COVID-19
The home buying process has changed a bit since the beginning of the pandemic, but it's still a completely manageable process. Before I got into real estate many moons ago, I used to love having Sunday brunch with my honey and then lazily drive around whatever Eastside neighborhood we found ourselves in at that moment and look for open house signs propped up on various corners. I loved taking an urban scavenger hunt, following the signs up and down streets, never knowing quite where we'd end up, only to find the final sign pointing to our destination – an unknown open house. I'd excitedly hop out of the car wondering what discovery would be made, if this house would work for us, would we love it, would we hate it? Sadly, those days are gone. No more open houses, no more leisurely wandering neighborhoods you're longing to call home looking for that diamond in the rough. I have to admit, that part of the pandemic (among many other things) makes me a bit sad.
But now for some GOOD news! You can still see homes. Your dream of owning a slice of Los Angeles real estate is not shattered. I'm here to show you how it can be done in a safe and sane way.
What to expect when house hunting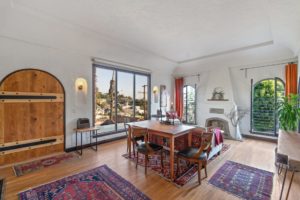 The biggest change in seeing homes in the era of COVID is that the days of the causal lookie-loo have gone by the wayside. The "just looking" buyers are sort of stuck to internet window shopping now since sellers and their agents want to minimize the amount of traffic through a home. Buyers who come through have to be vetted and sellers want to make sure that people entering their homes are serious buyers. How do we properly vet buyers? Well, most sellers and their agents are requiring a valid pre-approval from a lender as well as a signed Coronavirus Property Entry Advisory and Declaration form (PEAD-V).
The pre-approval and PEAD process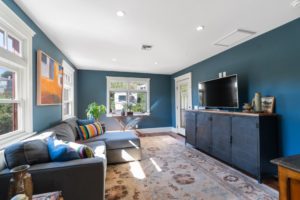 Most lenders can get you a pre-approval pretty quickly. Generally, they want to start by looking at your last two years of tax returns. From there, they'll let you know if there's anything else they need to get started. Many lenders won't pull your credit for the initial pre-approval, so you can start the process swiftly and with low-risk. You'll need to be pre-approved for at least the list price of the home you want to see. The lender will give us the pre-approval letter which we can send to the seller's agent along with our PEAD-V form to secure our appointment time.
What the heck is a PEAD-V form, you ask? It's the California Association of Realtors' form for all property visitors to sign to acknowledge and affirm that they do not currently have COVID symptoms, nor to their knowledge, have been exposed to COVID in the last 14 days. Additionally, when you sign, you're acknowledging that you are taking a risk by entering a property and could be exposed to COVID. But you're taking that risk every time you go to the grocery store too and when you're seeing a house, there's no one else in there with you!
Viewing a home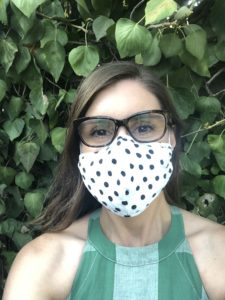 Finally, showings these days are scheduled as specific, timed appointments. Only one group is allowed in a home at a time and agents must make time between showings to properly sanitize before the next group enters. Two people, plus their agent are allowed in the property at a time and children, unfortunately, are not allowed to enter. But, plenty of us are parents, so there are always work-arounds. You can take turns going in the house with one parent waiting outside with the kiddos.
While at the home, entrants must wear a mask covering their nose and mouth at all times. Also, you can't touch any surfaces while in the home. But you are allowed to wander and look around just as you were in pre-corona times.
Our goal, as real estate professionals, is to make home shopping as safe and comfortable for you as possible. Your dream of owning a home is not gone just because COVID is here.
If you are thinking of buying a home in Highland Park, Garvanza, Mt. Washington, Eagle Rock, or surrounding areas, let's connect! We're excited to guide you through the process and help you settle into your new quarantine-dream home in North East Los Angeles!