–  DESIGN –
We love love love Moroccan interior design! Here is some Moroccan-design eye candy, that we hope to inspire a few of your next shopping hauls and encourage you to sit and relax on a comfortable chair inside (or outside once the weather gets warmer. )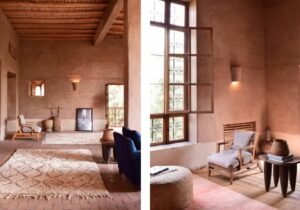 Moroccan Rugs 
Moroccan rugs can be bright-vintage to elect-modern.  Whatever your style, there is a Moroccan rug or kilim to suit.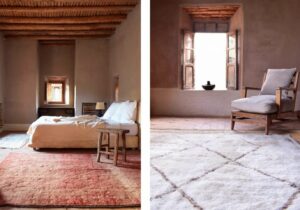 A hint of metallic color can add elegance to a space. Gold or silver is in many Moroccan accessories. Add lighting or wall hangings that have a touch of metal in them to achieve this design vibe.
We're ga-ga for design here at The L34 Group. If you are looking for ideas or have questions about design, and how it might help the value of your property-Reach out! We'd love to walk through your home with you and give you some guidance!
– NAVIGATING DOWN PAYMENTS –
Contributed by Stephen McAlpin
L34 Group Partner Agent 
Coming up with all the funds necessary for a downpayment can be challenging when it comes to home buying. Thankfully, programs are emerging that can help.
Did you know that the Los Angeles Housing Department has created a couple down payment assistance programs for first-time buyers buying in the city of LA?
Applicants can qualify for either the LIPA or MIPA programs, depending on their household size and income. Check out the following link for information on the programs, who qualifies, and how to apply. 
Basically, the program takes you through an educational process, and then you go through the loan application process with both an approved lender and the city in order to get pre-approved for two loans: the mortgage, and a second loan for the down payment. Borrowers can be granted up to $115,000 in downpayment assistance. During escrow, which can be 45-60+ days, there is both an appraisal and an optional city inspection of the home (to ensure it is conforming to city regulations regarding permits and termite clearance). Upon closing, the city has an equity stake in the property which would allow them to be repaid in the future upon sale.
These loan programs can be combined with other assistance programs, such as the Eagle Community loan program with First Republic Bank for a reduced monthly rate and closing cost assistance. So, for instance, a buyer could find a home in a qualifying community, get a low monthly interest rate, get closing costs covered, and get down payment assistance, thereby purchasing a home with very minimal out-of-pocket expenses.
If you are thinking about buying a condo or house in LA, but waiting to save up funds, these programs can be a game-changer for gaining entry into home ownership and getting a head start building equity. While it can be challenging to find a house that meets all of the city's criteria, it is very easy to find condos that do so. Compared to renting, it certainly makes a lot of sense to look into.
At L34, we are currently helping clients successfully utilize this program and closing on one property with MIPA this month. Get in touch if you would like us to help connect you with one of the city's approved lenders and we'll help to guide you along. There are also many other great options for first-time, and repeat, home buyers that we can explore together.
– LOVE WORDS –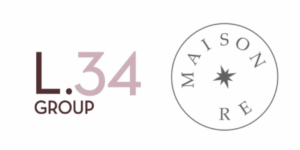 We love our clients and they love us….
"L34 was amazing! They worked with us as we considered selling, figuring out how to best prepare the house, selecting appropriate people to help with the prep and showing, coordinating everything, and then listing and selling were amazingly smooth. They were considerate of our feelings as we sold a beloved house but were very good at explaining their reasoning for their recommendations. We absolutely recommend the wonderful, kind, organized team behind L34 and would work with them again in a heartbeat!"
– Noah C., Mount Washington home seller
Coming Soon
 1411 Wildwood Drive, Eagle Rock, 90041

3 bd + 2 ba, plus office and flex space, 1661 sq ft, built in 1964, 9703 sq ft lot
SOLD for $1,210,000
$161,000 over asking
15 DAY ESCROW
MLS # 23-235016
On The Market
14 Oak Knoll Gardens Dr, Pasadena, 91106

2 bd + 1.5 ba, 1136 sq ft, plus separate bonus space/ garage, built in 1921, 6217 sq ft lot
List Price $1,175,000
MLS # 23-243621
Coming Soon
2615 Finley Ave #5, Los Feliz, 90027
1 bd + 1 ba, 731 sq ft, 2nd floor unit, only 6 units total, built in 1958
List Price $539,000
3913 Berenice Ave, Montecito Heights, 90031
2 bd + 2 ba, 1440 sq ft, plus sep entrance lower level bonus space,
built in 1909, 4799 sq ft lot
List Price $1,149,000
5606 Irvington Pl, Highland Park, 90042
 3 bd + 2 ba, 1909 Craftsman plus ADU, 1833 sq ft total, 5600 sq ft lot
Under Contract
4167 + 4169 Jasmine Avenue, Culver City, 90232

4 bd + 3 ba, Duplex, 1604 sq ft taped, 5773 sq ft lot, built in 1940
Both units are currently – and will be delivered – vacant!
MLS # 23-232701
List Price $1,675,000

Leslie J. Black, Fairway Independent Mortgage Corporation
Branch Manager | Mortgage Advisor | NMLS #1111536
C: 562.322.0836 | lblack@fairwaymc.com
We would love to meet with you, whether you're considering selling
your home, or looking to purchase a home, please reach out to get the conversation started!
Information always updated and available on www.L34Group.com