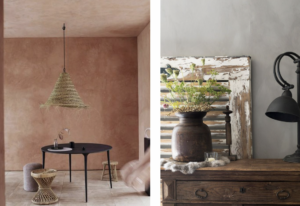 Lime wash paint is not only a stylish paint option for your next room makeover but it's also non-toxic, eco-friendly, and with a high pH level it's mold and bacteria resistant. You can use it on interior or exterior surfaces, and before you use it make sure to brush up (pun intended) on your stroke technique. The brush stroke technique is what makes the lime wash paint unique and pleasant to look at – since that's what makes the pattern with such a thin layer of liquid.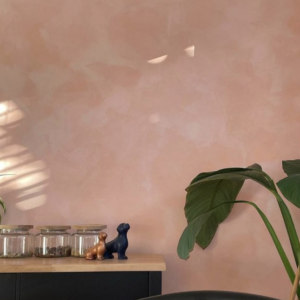 It comes highly recommended to prep the surface with acrylic based primer and a long haired brush. Test your paint, and take a look at The Sydney Harbour Paint Company, tinekhome Collection, or Tattered to Treasured.
– THE BASIC HOW-TO'S OF PREPPING A PROPERTY FOR SALE, AND THE AMAZING EFFECTS OF STAGING –
Contribution by L34 Group Partner Agent, Francine Biton
Listing Prep
 L34 Group prides itself on marketing homes to get our sellers the most money possible. Here are a couple of important to-dos that we've found to have the best ROI (return on investment).
Painting
Paint goes a LONG way. A fresh coat of paint in an appealing neutral color is a must. More often than not, we will always recommend interior painting for our upcoming listings. We will provide guidance on the best colors, if an accent color would be beneficial, and exterior paint if necessary, including aspects such as decks, fences and balconies. Painting may cost a few thousand dollars, but has a reliably high ROI.
Cleaning
Every home needs a good clean prior to hitting the market, and inviting potential buyers in for the open houses. Many properties also call for the windows especially to be cleaned by a qualified vendor – the windows are the eyes of the home, so to speak, and can be one of its most alluring features. This minimal cost  can make a huge difference.
Staging
Staging is another marketing strategy we recommend that is well worth its cost. Some sellers may shy away from this additional investment, however a beautifully, professionally staged house allows the buyer to actually imagine themselves in the home, and can highlight many of the features in the home that exist long after the staging has been removed. The stager will incorporate the latest trends appealing to home buyers, make optimal use of space, consult on paint colors, light fixtures and hardware, keeping in mind both function and aesthetic design.
Here are some before and after photos of one of our recent listings that closed in record time! The home had been tenant-occupied, and once the significant amount of belongings and furnishings had been completely moved out and/ or appropriately disposed of, L34 Group coordinated the painters/contractors, landscapers, cleaners and stagers. The end result was breath-taking, and, most importantly, was crucial in eliciting an incredibly positive reaction from potential buyers, ultimately resulting in a way-above-asking-price, a 14 day close of escrow and a couple of very satisfied sellers!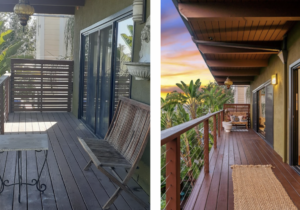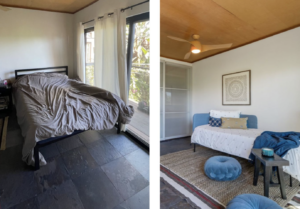 – LOVE WORDS –
We love our clients and they love us….
"The L34 Group and particularly realtor Stephen McAlpin were amazing to work with. We interviewed multiple realtors to discuss our need to sell and also purchase a home. From the very beginning we were impressed by their professionalism, expertise and guidance. What they had expressed would be like to work with them was exactly the experience we received. We knew that with their guidance (and long list of contacts to spruce up the place) our home would sell fast but we were anxious about the home buying experience. Stephen was patient and diligent and helped us get accepted as a contingent offer!! Unheard of! We are now in a beautiful new home and so very happy with our choice to work with L34." 
~ Christina Thompson, Sep 10th, 2022: Previous homeowner/seller of 5601 Meridian St, 90042
Just Sold
4806 Malta St, Highland Park, 90042

3 + 2, 1720 sq ft taped, Spanish Bungalow, 5600 sq ft lot, built in 1932
SOLD for $1,186,500
$137,500 over asking
List Price $1,049,000
MLS # 22-187473
1816 Scott Ave, Echo Park, 90026

 2 + 1 plus attached lower 1 + 1, 1084 sq ft taped, 4002 sq ft lot, built in 1922
SOLD for $1,200,000
$201,000 over asking
List Price $999,000
MLS# 22-187587
2700 E Chaucer St, Unit 5, Cypress Park, 90065

3 + 4, 1961 sq ft taped, fabulous tri-level, built in 2018
SOLD for $865,000
List Price $875,000
MLS # 22-187555
3536 Verdugo Vista Terrace, Glassell Park, 90065

 3 + 3, 2065 sq ft, Mid-Century, 2-car attached garage, backs to open space,
7099 sq ft lot, built in 1963
SOLD for $1,400,000
List Price $1,399,000
MLS # 22-178219
Under Contract
112 N Avenue 66, Unit #1, Highland Park, 90042
2 + 2, 832 sq ft, ground floor, end unit w/ fireplace, private patio & parking, built in 1982
List Price $499,000
MLS # 22-201051
4167 + 4169 Jasmine Ave, Culver City, 90232

4 + 3, Duplex, 1604 sq ft taped, 5773 sq ft lot, built in 1940
Charming 1940's duplex in the heart of Culver City
List Price $1,750,000
Coming Soon
543 W Stocker St, Unit 8, Glendale, 91202
 2 + 3, 1328 sq ft, 3-stories, two primary suites, end unit, built in 1981
List Price $699,000
1842 N Avenue 52, Highland Park, 90042
Highland Park Oasis including Spanish-style front house, separate studio, and main back house, 2-car mosaic'd garage, multiple decks, idyllic landscaping, lovingly cultivated by same owners for 50+ years.
6 + 3, approx 2687 sq ft, built in 1928
List Price TBD
We would love to meet with you, whether you're considering selling
your home, or looking to purchase a home, please reach out to get the conversation started!
Information always updated and available on www.L34Group.com