–  DESIGN –
The Art of Personalization: Transforming Interior Design with a Personal Touch
Our homes should reflect our personalities and tell our stories. When it comes to interior design, one size does not fit all. Personalization allows us to create spaces that are tailor-made to our individual tastes and preferences. When your home is filled with items that are meaningful to you, it becomes a sanctuary, a place where you can truly be yourself.
In the living room, consider incorporating personal touches through the use of throw pillows, blankets, and rugs. Choose fabrics and textures that you love and that make you feel comfortable. Add personal mementos and family photos to the shelves and walls. Create a cozy reading nook with your favorite books and a comfortable chair.
In the kitchen, personalize your space through the use of accessories and small appliances. Display your favorite cookbooks and utensils on open shelves. Add pops of color with vibrant dishware and linens. Incorporate personal touches through the use of plants and fresh herbs.
Personalized color schemes and patterns
If you're drawn to bold and vibrant colors, consider incorporating them as accent walls or in furniture pieces. Use complementary colors to create a visually stunning space. If you prefer a more muted and calming palette, opt for soft and neutral tones. These colors can create a sense of tranquility and relaxation.
Personalized art and decor
One way to personalize your space through art is by creating a gallery wall. Choose a variety of pieces, from family photos to artwork you love, and create a visually stunning display. Mix and match frames and sizes to create a dynamic and interesting arrangement.
Another way to personalize your space through art is by commissioning a piece that is unique to you. Work with a local artist to create a custom piece that reflects your style and interests. This could be a painting, a sculpture, or even a mural.
Embrace the art of personalization in interior design
Personalization is the key to creating a truly unique and inviting space. It allows us to create a home that is a reflection of our personalities and tells our stories. By incorporating personal touches through color schemes, patterns, art, and decor, we can transform any space into something extraordinary. Embrace the art of personalization and make your home a place that is truly your own.
–  4 PLACES TO BEAT THE LA HEAT –
Agent Contribution: Shannon Reed, L34 Group Partner Agent

The heat is on! While the temps rise, here are some things to cool you down and beat the heat.
Until I finally install the pool I've been talking about for a hundred years now, my favorite place to go for a quick swim has been the Rose Bowl Aquatic Center. They offer multiple recreational swim times each day, but my personal favorite on the super hot days is the weekday 7:35 pm swim. Sun has gone to bed and you can just relax in a nice refreshing pool. Bonus: it's only $2 for adults and $1 for kids! When was the last time you paid 2 bucks for….well, anything?
360 N Arroyo Blvd, Pasadena, CA 91103
https://www.rosebowlaquatics.org/recreational-swim/
I'm so excited to tell you about this one. For a cold, sweet treat that will transport you to the islands, check out Ululani's Shave Ice in Los Feliz. The first LA outpost of Maui's favorite shave ice shop, it's run by the same folks who helm Blue Rooster Art Supplies, who also happen to be some of the nicest people in the world. Ululani's is located right next to the Los Feliz location of the Blue Rooster, so you can grab some art supplies while you're at it and make the most of your time avoiding the outdoor heat. Pro tip: The Hawaiian Rainbow is guaranteed to make you feel an island breeze blow gently through your hair.
4661 Hollywood Blvd, Los Angeles 90027
https://www.instagram.com/ululanis.la/  
This is a recent discovery for me after my kid has taken up a pretty serious obsession with roller skating. On a recent hot day, we were outside on our skates and she said, "Wouldn't it be great if we could skate, but in the cold?" Great idea, kiddo! So, we happened to find the Pasadena Ice Skating Center. Now, I have driven by this place at least 3 times a week for the past few years, but it honestly never entered my brain that it was here. They offer daily public skating sessions along with skate rental. And how refreshing to go from the searing heat into a winter wonderland, at least for an hour or two?
300 E Green St. Pasadena 91101
https://www.skatepasadena.com/public-skating/
Reading has long been a passion of mine and a way to cozy up under a blanket during the winter, but also a past time as I'm whiling away the hot summer days. But sometimes, you fall between books….you just finished something really scrumptious and aren't sure what to jump into next. Head over to North Figueroa Bookshop to spend an afternoon both out of the oppressive heat, but also to find your next treasure to curl up with in front of the AC vent.
6040 N Figueroa St, Los Angeles, CA 90042
 https://northfigbookshop.com 
Stay cool out there, folks!
– LOVE WORDS –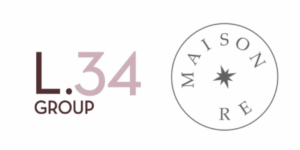 We love our clients and they love us….
❝When I decided to sell my home, I had already moved out of Los Angeles so selling the home quickly was paramount. I approached L34 Group with a very aggressive timeline, and not only did they bring my house to market in record time, but after only one weekend of open houses they secured a deal that surpassed local comps. L34 knows the Highland Park neighborhood inside and out, and the results prove it!❞
-Jennifer K, Highland Park home seller (and previous L34 Group buyer!)
New On The Market
6239 Crestwood Way, Highland Park, 90042
Modern 3-story w/ 2 primary en-suites
3 bd + 3 ba + flex space, approx 2200 sq ft, built in 1981, 4629 sq ft lot
Offered at $1,299,000
www.6239CrestwoodWay.com

Coming Soon
4569 Glenalbyn Dr, Mount Washington, 90065
Mountainside cabin w/ meandering pathways and gardens
1 bd + 1 ba, 699 sq ft approx, built in 1914, 27269 sq ft lot!
Offered at $899,000
www.4569Glenalbyn.com
5924 Great Oak Circle, Highland Park, 90042
Charming Craftsman, tiered backyard with views
2 bd + 1 ba, 704 sq ft, plus bonus space, built in 1914, 5623 sq ft lot
Offered at $989,000
www.5924GreatOak.com 
3718 Cazador St, Glassell Park, 90065
Incredibly private!
3 bd + 2 ba, 1030 sq ft, built in 1949, 5702 sq ft lot, detached garage & large front deck
Offered at $1,149,000
www.3718Cazador.com
201 S Avenue 63, Highland Park, 90042
Spanish style, two-story, tiered gardens
4 bd + 2 ba, 2218 sq ft, built in 1928, approx 3727 sq ft lot
Offered at $1,195,000
www.201Avenue63.com 
Just Sold
1051 N Avenue 63, Highland Park, 90042
Garvanza chic modern oasis
3 bd + 2 ba, 1504 sq ft, built in 1950, 7581 sq ft lot
SOLD for $1,650,000
$501,000 over asking price!
www.1051Avenue63.com 


Leslie J. Black, Fairway Independent Mortgage Corporation
Branch Manager | Mortgage Advisor | NMLS #1111536
C: 562.322.0836 | lblack@fairwaymc.com
We would love to meet with you, whether you're considering selling
your home, or looking to purchase a home, please reach out to get the conversation started!
Information always updated and available on www.L34Group.com