–  DESIGN –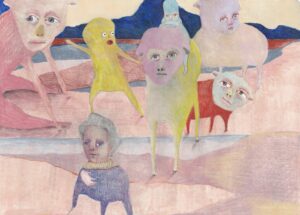 We got the chance to interview one of our favorite artists, Aris Moore.
L34 Group: Hi Aris, thanks so much for taking the time to chat with us. We love your work! Can you tell us a little bit about your background and what made you want to become an artist?
Aris: I'm not sure that I ever decided I wanted to become an artist.  Drawing was just something I did when I had time by myself.  It was both an escape and a way to process reality.  I've drawn everyday, for as long as I can remember.  My career path after college was to be an art teacher, and I was for 21 years and then, because of some changes at my school I decided to leave teaching and began to spend more time on my work.
I guess now that I am able to draw for hours each day I feel like an artist.  Like for real. Like I was when I was little.
L34 Group: Your work is so capturing and unique. What inspires you?
Aris: I think a search for connection and understanding inspires my work.  When I was little I would draw pictures for my favorite grandmother after she passed.  It was a way that I felt I could communicate with her when I was overwhelmed by her absence.  Looking back, I  realize that I saw art as some sort of magical way to connect.  I think I still do.  My work provokes in me all of the feelings, love, empathy, repulsion, humor, and acceptance.
L34 Group: You have a prolific body of work! Can you walk us through your process of creating your work so consistently? Do you have a monthly goal to finish pieces, or do you allow your inspiration to carry you through the piece?
Aris: I honestly just love to draw, it is so intertwined with my daily life that I rarely have to make  myself do it.  My studio is a large table in a corner next to a window in my living room.  This is good and bad because all the things that I need to do like cooking, folding laundry, etc are easily forgotten when I go over  to my table just to look at something and get lost in a drawing for hours.
L34 Group: Do you currently have a favorite piece?
Aris: I've never really thought about which drawing is my favorite.  There is this one with a girl holding a very large frog.  It holds a special place for me.  It reminds me of my childhood when I spent so much time with frogs. The frog becomes a symbol of my childhood and all that I remember and carry with me.  It's large and heavy and well, that explains that.  I remember a lot and with more clarity and detail than I remember days of adulthood.
L34 Group: What would be your ideal place to showcase your work? Is there certain gallery or city you love?
Aris: My ideal place for my drawings is in all of the homes that they now live in.  I feel happy that they are wanted and are part of people's everyday lives.  It is nice to walk into a gallery with my works and I am fortunate enough to have had that experience several times, but nothing compares to people wanting to live with my drawings.  I feel like my characters become part of their families.  It is an amazing feeling.
L34 Group: How can our community reach out to you to commission your work?
Aris: I don't take on many commissions, but I do put work into my shop often arismoore.bigcartel.com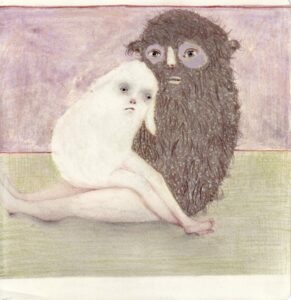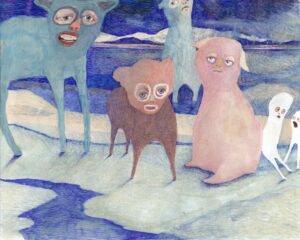 – SPRING AROUND TOWN –
Contributed by Shannon Reed
L34 Group Partner Agent & Assistant Team Leader
Spring is finally upon us and we're ready to bounce from our rain-soaked sneakers into these following local events! We at L34 Group live where we work, and place great value on engaging in our neighborhoods – There is no shortage of wonderful activities to participate in here in Northeast Los Angeles, no matter what your particular interests are or which community you gravitate towards.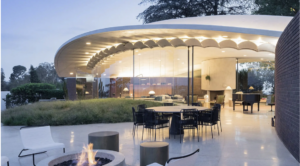 The Silvertop Residence, a Modernist gem designed by John Lautner in 1964, will be open for tours on Sunday, April 23, 12pm-5pm.  This home is a crown jewel of Silver Lake and was restored by Barbara Bestor in 2014.  This is a private residence and not often open for tours, so this is a once in a lifetime opportunity to see this Lautner masterpiece. Another one of Lautner's Los Angeles most extraordinary properties, The 1950 Harvey Aluminum House, will also be the host site of a cocktail party with tickets available on Saturday, April 22, 5pm-8pm. A weekend of two John Lautner Icons! Visit USModernist, a 501C3 nonprofit educational archive, for loads of spectacular documentations, preservations, and promotions of Modernist architecture.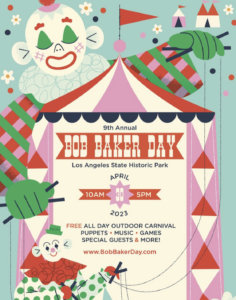 On April 30, 2023, Bob Baker Marionette Theater's FREE annual festival returns! Bob Baker Day celebrates the legacy of founder, Bob Baker, with puppets, fun activities and games, music, fun, vendor and food market and joy for our whole community at the Los Angeles State Historic Park near DTLA. This year's Grand Marshal is voice actor Gregory Mann, who stars in Guillermo del Toro's Pinocchio! In partnership with Netflix, the stars of the Oscar-nominated film will commence Bob Baker Day's opening ceremonies and several appearances throughout the day including an exhibit tent, filled with artifacts from his 2022 film. Animator Nicholas D'Agostino, along with many other special guests, will also be joining the festival, giving demonstrations on the amazing puppets used in the film throughout the day. You do need to RSVP for attendance. See ya there!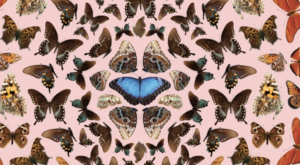 The seasonal Butterfly Pavilion is now open at The Natural History Museum in Exposition Park.  Butterflies symbolize spring, and this is the perfect way to celebrate all the blooming flora and fauna around us. This springtime exhibition features hundreds of butterflies, colorful native plants, and plenty of natural light to help you see these creatures shimmer.  The butterfly pavilion hosts over 30 species of butterflies!! Visit in person and learn how to make your own home a paradise for butterflies, and visit their website for all kinds of fluttery fascinating information.
– LOVE WORDS –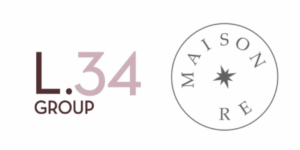 We love our clients, and they love us…  
❝These guys are the best! They helped us sell our house and we could not be happier with the experience. In fact, this is our second time around with Terry and Deirdre. The first time we were buying. The second we were selling. Both experiences were fantastic. Creative and energetic, they were full of good ideas but never tried to force any approach on us. Most importantly they were honest and transparent.
I would like to single out Catherine, who works with them. She was especially helpful as we prepared to put our house on the market.❞
– Hughes W, Highland Park home seller
On The Market
5606 Irvington Pl, Highland Park, 90042

4 bd + 3 ba, 1909 Craftsman with ADU, 1833 sq ft total, 5600 sq ft lot
List Price $1,695,000
MLS # 23-248361
3913 Berenice Ave, Montecito Heights, 90031

2 bd + 2 ba, 1440 sq ft, plus sep entrance lower level bonus space,
built in 1909, 4799 sq ft lot
List Price $1,149,000
MLS # 23-249637
4744 Ben Ave #6, Valley Village, 91607

2 bd + 2 ba, 2-story townhome, 871 sq ft, 2 garage parking spots, built 1986
List Price $620,000
MLS # 23-253213
In Escrow
4615 Finley Ave #5, Los Feliz, 90027

1 bd + 1 ba, 730 sq ft, 2nd floor unit, only 6 units total, built in 1958
List Price $549,000
MLS # 23-248345
14 Oak Knoll Gardens Dr, Pasadena, 91106

2 bd + 1.5 ba, 1136 sq ft, plus separate bonus space/ garage, built in 1921, 6217 sq ft lot
List Price $1,175,000
MLS # 23-243621

Leslie J. Black, Fairway Independent Mortgage Corporation
Branch Manager | Mortgage Advisor | NMLS #1111536
C: 562.322.0836 | lblack@fairwaymc.com
We would love to meet with you, whether you're considering selling
your home, or looking to purchase a home, please reach out to get the conversation started!
Information always updated and available on www.L34Group.com