–  DESIGN –
Native Plant Garden Tour, 20th Anniversary, Theodore Payne Foundation, April 15th and 16th, 2023
https://www.nativeplantgardentour.org/
This year they are pulling out all the stops, highlighting visionary native plant landscapes across the city, and the cast of characters—people, plants and animals alike—who make them what they are. Join in, reorienting towards an ancient, ever-changing spring—the overflowing abundance of nature.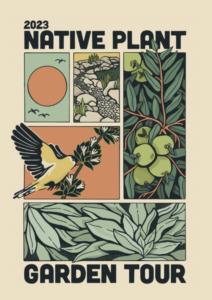 Since 2003, more than 600 public and private landscapes have participated in the Native Plant Garden Tour. Ranging from coastal container gardens to modernist foothill estates to experimental urban homesteads, each unique design offers beauty and critical habitat for wildlife in one of the world's biodiversity hotspots. The gardens on this tour contain at least 50 percent native plants!
– CELEBRATING WOMEN'S HISTORY MONTH –
Contributed by Rachael Reiser
L34 Group Partner Agent
Spring is in the air, and March is abuzz with the excitement for a new season full of longer days, blossoming flowers, and seasonal produce.  March is also significant for the celebration of Women's History.   Women's History Month is designated in "commemorating and encouraging the study, observance and celebration of the vital role of women in American history." – Womenshistory.org
A great way to be involved in women's history month is by supporting women artists, writers, business owners and charities.  Here are a few suggestions:
ART
Supporting female artists:  Visit "Ladies Room," an online Los Angeles based art gallery.
"LADIES' ROOM IS A GALLERY THAT EXCLUSIVELY SHOWS WOMEN AND NON-BINARY ARTISTS (ALL GENDERS ARE WELCOME TO VISIT)"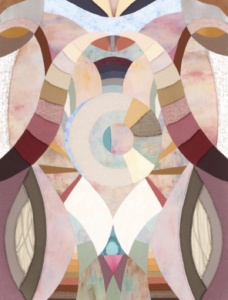 Meike Legler
Agape, 2022
Cotton, polyester, linen, acrylic paint and bleach over stretched canvas
48 x 36 inches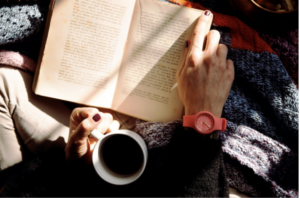 Credit: Vincenzo Malagoli, Pexels
BOOKS
The Story Exchange is an excellent resource to find your next Woman-Author read!  Here's a list of the 10 most anticipated books for 2023.
https://thestoryexchange.org/10-must-read-books-by-women-authors-in-2023/
WOMEN-OWNED FOOD & DRINK BUSINESSES
For amazing women – owned food and beverage businesses, a great resources is RE:Her Guide
https://www.regardingherfood.com
"The RE:Her Guide connects eaters and drinkers to experiences inspired and curated by women-owned food and drink businesses."
Los Angeles based businesses are supporting Women's Month with special discounts and offers.
Be sure to visit Milkfarm, a female-owned Artisian Cheese Shop in Eagle Rock and try Leah Fierro's special "Milkfarm Sandwich" with all ingredients sourced by female owned businesses.
"Milkfarm is a collaboration of Leah's heart, soul, work and life experiences. This is her first business and she can't wait to share her love for cheese and artisan food with the local community.  Leah is especially grateful to be in such a diverse and family-friendly neighborhood of Eagle Rock, where she also resides with her amazing dog Pepper (short for Cacio e Pepe). She is happy to say that she has achieved her dream job of being a business owner in the culinary field."
CHARITIES
Anytime is a good time to donate to your favorite charities and here is one of our favorites.
The Downtown Women's Center
"The Downtown Women's Center (DWC) envisions a Los Angeles with every woman housed and on a path to personal stability. Its mission is to end homelessness for women in greater Los Angeles through housing, wellness, employment, and advocacy."
https://downtownwomenscenter.org/
– LOVE WORDS –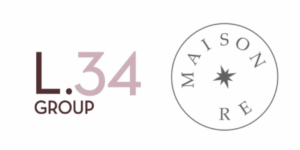 We love our clients and they love us….
❝We could not have had a better experience with Stephen McAlpin and L34 Group. Stephen is an exceptional listener and extremely patient agent who guided us every step of the way. After moving across the country, he helped us hone in on the perfect house and gave us the right advice so we were ready to make an offer and had our first one accepted. We are beyond happy with our new home or so grateful for Stephen's help!❞
— Alfonso B, Glassell Park home buyer
On The Market
5606 Irvington Pl, Highland Park, 90042

4 bd + 3 ba, 1909 Craftsman with ADU, 1833 sq ft total, 5600 sq ft lot
List Price $1,695,000
MLS # 23-248361
4615 Finley Ave #5, Los Feliz, 90027

1 bd + 1 ba, 730 sq ft, 2nd floor unit, only 6 units total, built in 1958
List Price $549,000
MLS # 23-248345
Coming Soon
3913 Berenice Ave, Montecito Heights, 90031
2 bd + 2 ba, 1440 sq ft, plus sep entrance lower level bonus space,
built in 1909, 4799 sq ft lot
List Price $1,149,000
4744 Ben Ave #6, Valley Village, 91607
2 bd + 2 ba, 2-story townhome, 871 sq ft, 2 garage parking spots, built 1986
List Price $620,000
In Escrow
14 Oak Knoll Gardens Dr, Pasadena, 91106

2 bd + 1.5 ba, 1136 sq ft, plus separate bonus space/ garage, built in 1921, 6217 sq ft lot
List Price $1,175,000
MLS # 23-243621
Just Sold
4167 + 4169 Jasmine Avenue, Culver City, 90232

4 bd + 3 ba, Duplex, 1604 sq ft taped, 5773 sq ft lot, built in 1940
Both units are currently – and will be delivered – vacant!
MLS # 23-232701
List Price $1,675,000

Leslie J. Black, Fairway Independent Mortgage Corporation
Branch Manager | Mortgage Advisor | NMLS #1111536
C: 562.322.0836 | lblack@fairwaymc.com
We would love to meet with you, whether you're considering selling
your home, or looking to purchase a home, please reach out to get the conversation started!
Information always updated and available on www.L34Group.com