DESIGN
Contributed by L34 Group Partner Agent, Fawn Vu
Thursdays at 11am
2901 Chickasaw, Eagle Rock 90041
Providing healthy foods to those in the community with food insecurities
Since March 2020, St. Barnabas, Seeds of Hope, and Food Forward have been able to provide weekly food distributions in efforts to address and alleviate the growing food insecurity in Los Angeles.  The spirit of service, giving and unconditional love has been the driving force behind feeding hundreds of families each week.  Fresh foods and produce comes from generous donations, and from the community garden in front of the church managed by UC Master Gardeners.
If you'd like to be involved and provide a helping hand, contact the church directly or simply show up beginning at 9am on Thursdays!
https://stbarnabaseaglerock.org/food-distribution
– LIFESTYLE –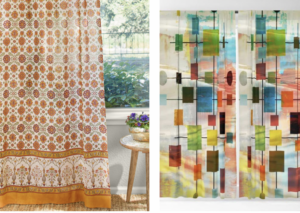 Fall might be around the corner, but it's still incredibly hot in Los Angeles. Keeping the air conditioning on all day might not be the best for your budget, so if you're trying to find a more sustainable way to stay cool: we're here to help. Any easy first step is to change up your curtains, and blackout is the way to go.
Gone are the days of boring and heavy blackout curtains. Keep your home cool in style with a variety of designs and fabric. We love this orange blossom Persian Mediterranean floral curtain panel (top left), mid-century modern graffiti style blackout curtains (top right),  linen curtains with a blackout lining (bottom left), or Indian Wedding blackout curtains (bottom right)  A lot of blackout curtains are also machine washable.
Extra tip: Try letting in the night air in as the temperature goes down during the day and let the breeze run through your new curtains.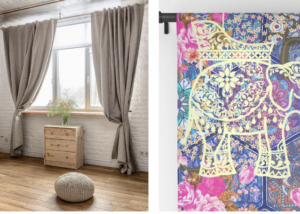 JUST SOLD
5601 Meridian St, Highland Park, 90042

  .
2 + 2, 1106 sq ft taped, Bungalow, 5049 sq ft corner lot, built in 1907
SOLD $1,155,000 ~ $180,000 over asking! 
List Price $975,000
MLS # 22-176085
Just Listed ~ On the market
6176 Mount Angelus Dr, Highland Park, 90042

 3 + 2, two-story, 1431 taped sq ft,
Mid-Century Balinese retreat, 3444 sq ft lot, built in 1971
SOLD FOR $1,537,000
$388,000 over asking! * 14 day escrow *
List Price $1,149,000
MLS # 22-183208
1903 Temple Ave, Unit 120, Signal Hill, 90755

1903 Temple Ave, Unit 120, Signal Hill, 90755
2 + 2 condo, 1111 sq ft, large patio, built in 1972
SOLD FOR $486,500
List Price $485,000
MLS # 22-178047
On The Market
4806 Malta St, Highland Park, 90042

3 + 2, 1720 sq ft taped, Spanish Bungalow, 5600 sq ft lot, built in 1932
List Price $1,049,000
MLS # 22-187473
2700 E Chaucer St, Unit 5, Cypress Park, 90065

3 + 4, 1961 sq ft taped, fabulous tri-level, built in 2018
List Price $875,000
MLS # 22-187555
3536 Verdugo Vista Terrace, Glassell Park, 90065

 3 + 3, 2065 sq ft, Mid-Century, 2-car attached garage, backs to open space,
7099 sq ft lot, built in 1963
List Price $1,499,000
MLS # 22-178219
Under Contract
1816 Scott Ave, Echo Park, 90026

 2 + 1 plus attached lower 1 + 1, 1084 sq ft taped, 4002 sq ft lot, built in 1922
List Price $999,000
MLS# 22-187587
21306 Orrick Ave, Carson, 90745

5 + 2, two-story, 1613 sq ft, across from beautiful park, attached garage,
4706 sq ft lot, built in 1963
List Price $720,000
MLS # 22-174627
We would love to meet with you, whether you're considering selling
your home, or looking to purchase a home, please reach out to get the conversation started!
Information always updated and available on www.L34Group.com