Spring Has Sprung
It's that time of year again! The start of spring has us prepping and planning for our vegetable garden boxes and daydreaming about harvesting the fruits of labor!  From tomato and zucchini plants, to herb gardens and strawberry patches, now is the time to put those garden gloves back on and start planting.  Home gardening can be a therapeutic pastime that offers rewarding satisfaction and certainly something to look forward to this time of year.
Our favorite NELA nurseries are one stop shops for supplies –
from seeds and plants, to soils and mulch, to tools and tips!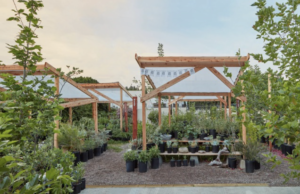 Plant Material
Where: 3350 Eagle Rock Blvd, Glassell Park
Info: plant-material.com
Located in Glassell Park, Plant Material offers a bountiful selection of springtime plants and seeds, including a vast selection of tomato varieties, herbs, and squashes.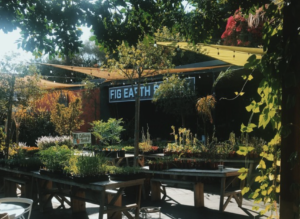 Earth Fig Supply 
Where: 3577 N Figueroa St, Cypress Park
Info: figearthsupply.com/home
A true one-stop shop for organic vegetable gardeners, Earth Fig Supply is stocked with all the springtime edible plants and gardening essentials.  Regular classes and community events are offered at this space, and In-depth consultations are available for beginners!
Echo Garden 
Where: 4515 York Blvd, Highland Park
Info: Echo Garden Instagram
A well-loved family owned nursery in Highland Park,
Echo Garden has great selections of plants at reasonable prices.
L34 Group Partner Agent Fawn Vu
Community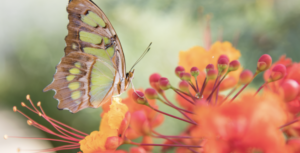 You can now visit the Butterfly Pavilion at the Natural History Museum and you can see hundreds of butterflies, gorgeous plants, and natural light everywhere.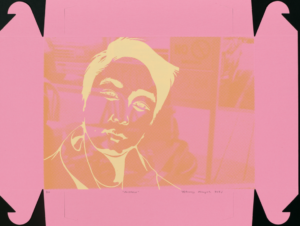 Local Hyland Park Artist, Phung Huynh, visits Los Angeles donut shops and makes portraits on the leftover boxes.  Her solo show, entitled Donut (W)hole, recently opened at Self Help Graphics and Art. It's a homage to the Cambodian immigrants known as "Khmericans" who survived the aftermath of warfare and genocide.
Just Sold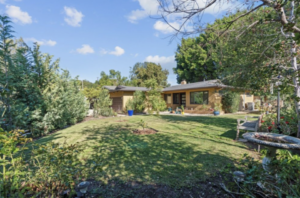 904 N Avenue 66,
Arroyo View Estates, 90042
3 + 2, 1542 sq ft, large flat
11873 sq ft corner lot, 2-car garage, built in 1960
SOLD for $1,506,000
List Price $1,150,000
$356,000 OVER ASKING PRICE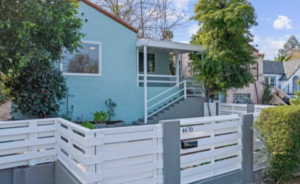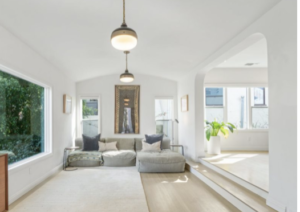 4670 Toland Way, Eagle Rock, 90041
2 + 2, 984 sq ft, det. flex-space, large yard, 7632 sq ft lot, built in 1928
SOLD for $1,200,300
List Price $920,000
$280,300 OVER ASKING PRICE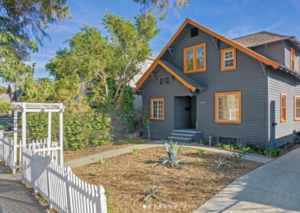 5938 Echo St
Highland Park, 90042
Duplex: 6 + 2 main / 1 + 1 back unit, 2980 sq ft taped,
built in 1907, 5797 sq ft lot
SOLD for $1,250,000
List Price $999,000
$251,000 OVER ASKING PRICE
New On The Market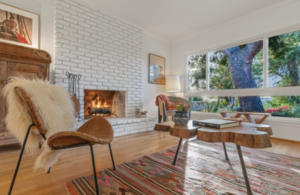 1206 Le Gray Ave,
Highland Park, 90042
3 + 1, 1014 sq ft taped,
6009 sq ft lot, built 1924
List Price $948,000
Coming Soon
3642 Pomeroy St, City Terrace, 90063
2 + 1, 1091 sq ft, 5251 sq ft lot, exudes original charm
& features, large garage, built 1938
List Price $769,000
858 Cresthaven Dr, Highland Park, 90042
3 + 2, 1430 sq ft, large flat backyard,
det garage, 9078 sq ft lot, built 1930
List Price $1,150,000
1814 Oak Tree Dr, Eagle Rock, 90041
Duplex: 3 +1 w/ studio +1, plus separate 2 +1,
approx 2000 sq ft, 9210 sq ft lot, built in 1921
List Price $1,099,000
5923 Burwood Ave, Highland Park, 90042
2 + 1, 768 sq ft, 4858 sq ft lot, built in 1924
List Price $949,000
Under Contract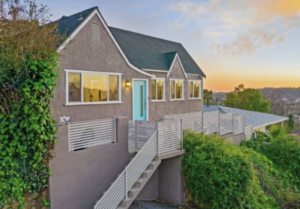 6234 Roy St, Highland Park, 90042
2 + 1, 1189 taped sq ft plus
1 + ¾ lower level space,
front decks and backyard
w/ views, det garage,
3870 sq ft lot, built 1926 
List Price $979,000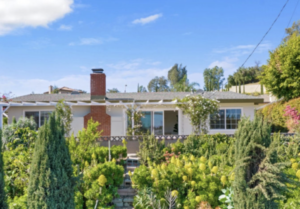 960 N Avenue 66,
Arroyo View Estates, 90042
3 + 2, 1309 sq ft,
flat 6163 sq ft lot,
attached garage, built in 1960
List Price $1,050,000
We would love to meet with you, whether you're considering selling
your home, or looking to purchase a home, please reach out to get the conversation started!
Information always updated and available on www.L34Group.com